3 Things at ISE EXPO That You Need To Check Out
ISE 2019 is here! ISE EXPO is an industry-leading trade show for wireless and wireline network evolution. ISE EXPO 2019 is held from September 24 – 26 in Fort Worth, Texas. MarketScale will be attending, and has compiled a list of 3 things that you need to check out at the show.
1. Happy Hour
The happy hour on the show floor will take place on Wednesday, September 25, 2019 from 5:30 – 6:30 PM. Exchange contact information while enjoying a cocktail during our Happy Hour on the ISE EXPO exhibit floor. Here are six potent reasons in addition to the TWO free drink tickets our sponsors are giving you.
2. Vacation Giveaway
Just pick up your entry card at the registration counter when you check-in at the convention center. Visit ALL of the sponsoring companies' booths on the exhibit floor and have them hole-punch your card. Drop your completed entry cards into the card bin on the exhibit floor for your chance to win. The winner will be announced on Thursday, September 26, at 2:30 PM on the exhibit floor. Winner must be present to win.
3. Demo Zone
The demo zone is an absolute must see at ICE EXPO 2019. This particular event will feature innovations from leading ICT companies. Stop by on September 25, 2019 between 9:15  – 10:15 AM to see what the demo zone has to offer.
---
For the latest B2B news and thought leadership, head to our industry pages! You can also follow us on Twitter @MarketScale!
Latest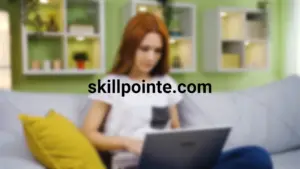 November 30, 2023
Adopting an entrepreneurial mindset is increasingly essential in today's diverse professional world. This approach, emphasizing resilience and innovation, is applicable in various careers, encouraging individuals to see opportunities in challenges and to think beyond conventional methods. SkillPointe recognizes the importance of aligning this entrepreneurial spirit with career aspirations. The organization assists individuals in transforming […]
Read More