Distributed vs. Centralized Baggage Handling Systems
In airport baggage handling, time is everything. Efficiently transporting bags at check-in and arrival is imperative for any airline. Ultimately, baggage handling must optimally organize operations to meet time constraints and ensure a good passenger experience.
In most cases, there are two types of baggage handling systems—distributed and centralized. Centralized systems are the most prevalent type. Distributed systems work differently and come with their own share of benefits. But which is better?
How Distributed and Centralized Baggage Handling Systems Work
A distributed system has different levels, but, at its highest capacity, all field devices (motor control panels, encoders, variable frequency drives, etc.) communicate back to a PLC (programmable logic controller). The difference, then, in a centralized system is that all fields hardwire back to the MCP (main control panel).
Another key distinction between the two systems is proximity. Distributed systems have all appropriate equipment in one area, while centralized systems require conduits to power the conveyors and communicate to the individual devices.
Distributed Baggage Systems Offer Visibility, Proximity, and More Reliable Uptime
A distributed bagging system is also easier to diagnose when something goes wrong. In these moments, the clock is ticking, and time is money in the airline industry.
With a distributed system, the associated functions for a piece of equipment are in the same area, such as power supply and controls, which are found right on the machine. Should a failure arise, operators can identify the problem quickly without losing time in the diagnostic phase.
For example, if a power roll bed is not working, you can look at the VFD (variable frequency drive) and power supply and rapidly deduce the problem. This speed to diagnosis ensures that there is minimal downtime.
A distributed system offers visibility. You have full knowledge of where all the parts and pieces are and how they work together. This type of system provides a clear advantage when it comes to time-critical activities.
While a distributed system typically requires a higher upfront investment than a centralized system, it reduces labor needs, is easier to install, and delivers more uptime to repay that additional cost over the life of the system.
Centralized Systems Are More Common and Require More Conduits
Centralized systems are the most common type in baggage handling. They are more affordable upfront than distributed systems, but the total cost of ownership (TCO) is often higher.
For example, a piece of conveyor from a centralized system may sit 165 feet from the control panel that requires a power supply, a motor, and four proximity switches. This setup would need three to four conduits, each running 165 feet from conveyor to control panel. In contrast, a distributed system would only need one IP67 VFD, which mounts to the side of the conveyor using only one cable to deliver power.
Preventing Downtime and Future-Proofing Should Be a Priority
When choosing a baggage handling system, many don't consider downtime prevention as a cost justification. Nor do they look at future-proofing operations. Making these things priorities for a system aligns with choosing a distributed system.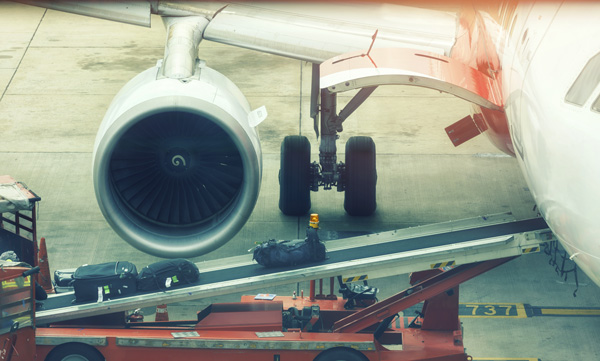 Distributed systems are plug-and-play. Everything is arrangeable in any flow—think of it as you would Lego. When you want to alter the layout, the only requirement is new programming. Many other industries that depend on conveying have begun to adopt distributed systems because of the simplification, flexibility and superior uptime.
Airlines and airports should consider making the change to distributed IO architecture, focusing on TCO rather than the initial capital investment. Implementing it now puts you a good place to increase efficiency and reduce maintenance costs. This same argument was made after a careful analysis in a Control Design article, wherein the author urges readers to look at long-term numbers for using each system.
Partnering with Kasa Controls 
The team at Kasa Controls has the resources and expertise to take care of the electrical design. They also have experienced team members that can train electrical contractors on how to bid such projects. It's a smart partnership that gives electrical contractors a true advantage. Contact them today to learn more about their distributed baggage handling solutions.
Latest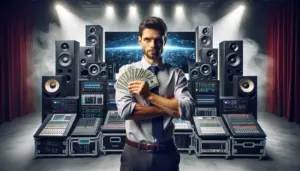 December 8, 2023
Mastering AV sales strategies in a global professional audio-visual (Pro AV) market, poised to reach $79.2 billion by 2028, requires much attention to detail. The surge in demand from corporate, government, and institutional sectors, driven by the need for enhanced productivity and efficient working environments, gives AV sales pros a lot of opportunity. In […]
Read More