Reading the IT Leaves: A Look into the Future of Enterprise Wi-Fi
The future of Wi-Fi is bright and always evolving. While the not-too-distant future of Wi-Fi will include artificial intelligence (AI) and a massive Internet of Things (IoT), what's happening in 2018 has more to do with new standards and how they will improve connectivity, speed, and bandwidth. Even more importantly, a new Wi-Fi standard is expected this year to address demand for better Wi-Fi. That means opportunities for your enterprise to leverage these new technological advancements into new revenue.
Today's Wi-Fi users simply won't tolerate slow speeds and connectivity issues. That's why the Institute of Electrical and Electronics Engineers (IEEE) is working on new standards to improve these two factors. The IEEE approved the last standard, 802.11ac, in 2014, doubling the bandwidth of its predecessors. This standard also introduced multi-user multi-input, multi-output (MU-MIMO) capabilities into the picture, enabling multiple devices to communicate with a single access point simultaneously. It was a landmark development in wireless networking, but it is now almost four years old.
A new standard, 802.11ax, is in the final stages of IEEE certification and is expected to be approved this year. Preliminary tests indicate that 802.11ax will provide wireless speeds at an estimated 3.5 Gbps, which is four to 10 times faster than those provided by the current standard.
Speed matters, of course, but network congestion tends to be a bigger issue for enterprise teams. The MU-MIMO capabilities delivered by the 802.11ac standard were a step in the right direction, but 802.11ax builds on this progress with its introduction of orthogonal frequency division multiple access (OFDMA). OFDMA enables multiple devices to share not only the same access point, but the same Wi-Fi channel at the same time through sophisticated uplink and downlink scheduling. In addition, OFDMA allows an access point to exchange data with a client over a specified channel, even if it's not finished with a previous request. The 802.11ax Wi-Fi chips are already on the market, so expect organizations to add multiple 802.11ax access points this year.
For demand-intensive environments, 802.11ad, a 60 Hz standard offering very high throughputs, is also a welcome development. Previously, Wi-Fi has only used the 2.4 and 5 GHz frequency bands. The 802.11ad standard uses the 60 GHz band, which is less congested and can supply a bandwidth of up to 8 Gbps.
Finally, the Wi-Fi Certified Vantage effort aims to bring the best possible wireless experience in large, congested venues, including airports and stadiums. Wi-Fi Vantage includes multiple mechanisms and protocols including IEEE 802.11ai, a standard that was finalized in June 2017. This standard provides Fast Initial Link Set-up (FILS) methods to help improve Wi-Fi access in busy spaces, enabling low-delay communications for a large number of users within a confined space. It's been called the logical source for the development of 5G. In addition, Wi-Fi Aware, based on the Wi-Fi Alliance Neighbor Awareness Networking specification, makes it easy for users to discover other Wi-Fi devices and services.
2018 will be a big year for Wi-Fi. With a new standard on the horizon, speed and reliability are expected to be substantially enhanced. As experts in Wi-Fi, Tessco is always up to date on the new standards and offers end-to-end Wi-Fi solutions for businesses. The Wi-Fi Alliance even chose Tessco as the exclusive provider of all test beds that are used by its members to test their product for Wi-Fi interoperability certification.
Read more at tessco.com
Latest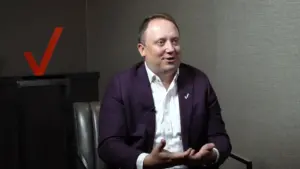 December 1, 2023
For a special episode of The Verizon Partner Network the focus was on the considerable role of partnerships in the Verizon Partner Program and the leaders shared their perspectives on the initiative. Their conversation brought about a lot of thought-providing context on the evolving telecommunications landscape. In today's era, collaboration and integration are key to […]
Read More