Smart Cities are Growing Throughout the United States
San Francisco's StreetLight Data has been chosen by the Virginia Department of Transportation (VDOT) to collect essential on-demand traffic data. From the local to state level, agencies are planning to tap into StreetLight's InSight platform to help convert big data into solutions for travel patterns, traffic jams, and more.
VDOT is planning or executing projects to reduce congestion, study commercial truck patterns, and monitor regional travel demand. The InSight platform allows for scaleable, deep insight into the questions VDOT has about the drivers it serves. So far, VDOT has seen over $14 million in savings by utilizing the InSight platform on a project-for-project basis. Their jump to a subscription model means unlimited access to real-time Virginia-driver data.
Virginia isn't alone in tapping into smart city services. Conway, Arkansas has integrated Landis+Gyr's IoT platform in order to achieve smarter, more complete monitoring and analysis of water and electric metering. Additionally, they're working on a smart streetlight initiative. The goal is to harness big data and IoT solutions to make living in Conway a more efficient and cost-effective experience.
Cities across the United States are realizing the potential for data-based solutions in daily life, and startups are answering their call. As VDOT and Conway begin their next wave of projects, millions of citizens stand to benefit in big ways.
Latest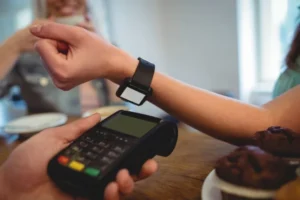 September 23, 2022
Inflation and ongoing concerns of a recession are affecting consumer spending behaviors. And as always, the restaurant industry is a great place to take the temperature of what people are willing to
Read more