It Takes a Village to Make a Smart City, with Bob Flaherty of CIMCON Lighting
Smart city technology continues to interest cities as an effective way to attract businesses and residents. As companies like Netflix, Amazon, and Uber continue to change the world by showing consumers what can happen when technology becomes accessible to ordinary people daily, cities are following suit for their own piece of this technology pie.
However, what happens when these cities don't have the foggiest idea about what their first step should be to to turn a community into a "smart" city? And once they do get their city on the smart route, what happens when they don't know how to maintain the technology and infrastructure?
Bob Flaherty, Vice President for Customer Success & Managed Services at CIMCON Lighting, joins today's podcast to chat with us about how local governments can reliably and cost-effectively turn their towns into smart cities.
"When cities get to the point of saying, 'we want to do this', the next question is 'What is the next step?' 'How do we get there?' and often times there's silence and not a clear answer on what to do next," Flaherty said.
Flaherty understands that a smart city is a huge investment. Most of the time, these customers need a positive result right away through either monetary gain, rising businesses or populations, increased safety ratings, or some other form of tangible results, to fully buy in to the smart city game. The first step that he always recommends is CIMCON's Smart Lighting Solution Set for a network of lights that can be managed remotely. He says it's very tangible and very visible, highly recommended as a first step to entice the population and the rest of the governing body.
CIMCON even goes one step further by monitoring and taking care of the network on the client's behalf so that cities avoid investing in 24/7, around-the-clock resources. CIMCON can also install and maintain software patches to recognize new threats and to adhere to the security levels that citizens expect from their city. Listen to this episode to better understand how a city can transform and stay smart.
For the latest news, videos, and podcasts in the IoT Industry, be sure to subscribe to our industry publication.
Follow us on social media for the latest updates in B2B!
Twitter – @IOTMKSL
Facebook – facebook.com/marketscale
LinkedIn – linkedin.com/company/marketscale
Latest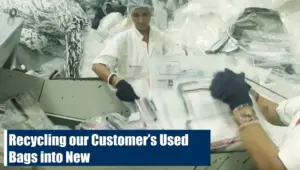 December 6, 2023
This video focuses on EcoLOK4, a groundbreaking product by CONTROLTEK that exemplifies innovation in sustainability. It highlights the process of transforming landfill waste into new deposit bags, with 90% of each bag's material being repurposed trash. This initiative not only reduces waste but also closes the sustainability loop, demonstrating CONTROLTEK's commitment to environmentally friendly […]
Read More