Three Key Questions for Choosing the Best Industrial Cellular Gateway
As the Industrial Internet of Things (IIoT) expands, our ability to collect sensory data from the world around us is becoming an essential element of almost every industry. From tracking environmental conditions on farms to trying to establish flow patterns in Oil & Gas, IIoT devices are giving companies the ability to tailor their business model to be the most efficient and /or profitable. The problem is, as more portals for data collection are added, the more time-consuming collecting and analyzing all the different points of data becomes.
In order to instantly collect your data from remote locations onto a single, easily observable platform, a cellular gateway is crucial. By having the data collected by sensor devices aggregated to one place, companies are able to observe their processes with a complete picture in mind. When selecting a cellular gateway, however, it is important to be sure you are choosing one that best suits your specific industrial application. Putting together a shopping list of key criteria can be essential. Here are three key questions to consider when choosing your cellular gateway hardware…
Can it withstand a rugged industrial environment for years, does it enable compete freedom of choice in connecting to a cloud based platform, and it is rock solid secure? Let's examine each question in a little more detail:
Is it purpose built for rugged, industrial environments?
For companies working in industrial environments, having infrastructure technology that is durable and rugged is essential. While using a stylish enterprise grade system may be fine inside a temperature-controlled environment, those wishing to conduct data collection in harsh environments need hardware that is up to the challenge. Key purpose built industrial, rugged environmental design criteria to look for includes outdoor operating temperature specifications, as well as shock, vibration and humidity tolerances. From a certification standpoint, at the very least, make sure the gateway hardware is Class 1, Div. 2 certified for use in hazardous locations. Be sure to know exactly what is going to be required of the gateway system you use, so that you buy hardware that is built to last for years.
Can I connect to Remote Networks or a Cloud Platform of Choice?
Data aggregation plays a vital role in enhancing overall efficiency of your application. The main goal of a data aggregation scheme is to collect and aggregate data packets in an efficient manner in order to reduce power consumption, traffic congestion, and to increase network lifetime and data accuracy Always ensure your gateway of choice has the built in ability to seamlessly connect to remote networks or to a wide selection of Industrial Internet of Things Cloud platforms, and not just to a single platform. You want to ensure you always have the ability and freedom to change cloud platforms at any time in the future – without having to replace your hardware.
Lots of Doors, Lots of Locks
Many companies hesitate to reformat their data infrastructure due to the fact that they already have sensor data receptors deployed that would be expensive to replace. A cellular gateway, therefore, should be able to interact with all of the established hardware to maintain connectivity without breaking the bank. At the same time, this ability to interact with a variety of cloud-based technologies must be balanced with tightened security, ensuring that your data and privacy are safe. Security has traditionally meant physical isolation of automation equipment and enterprise networks. If nothing is connected to automation equipment, the threat of security breaches is fairly low. As organizations embrace this new reality, security should be addressed through careful network planning and use of IP address best practices. Routers can be deployed within a network to limit network traffic to specific types of traffic or to specific users, minimizing the risk of a cyber-attack. Another tactic is the implementation of NAT (Network Address Translation). NAT is a technique that obscures devices on a network from inbound access, but doesn't affect traffic on a network. Finally, VPN appliances also make factory-to-factory, supply chain-to-factory, or factory-to-distributor communication secure by creating virtual "tunnels" to transmit sensitive data through.
Red Lion has been an industry leader in automation, Ethernet and cellular M2M technology for over four decades. With our help, companies are able to increase their productivity and profits by analyzing data in real time. Regardless of industry, the application of IoT products to collect data on everything from customer preference to production workflow to shifts in the weather can help make your business as productive as possible. And with Red Lion's help it's all collected in one location. Learn more about Red Lion cellular portfolio.
Read more at linkedin.com
Latest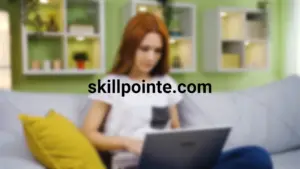 November 30, 2023
Adopting an entrepreneurial mindset is increasingly essential in today's diverse professional world. This approach, emphasizing resilience and innovation, is applicable in various careers, encouraging individuals to see opportunities in challenges and to think beyond conventional methods. SkillPointe recognizes the importance of aligning this entrepreneurial spirit with career aspirations. The organization assists individuals in transforming […]
Read More