Unlocking Aviation Possibilities: SmartSky GAT Experience Day Transforms Industry Perspectives
SmartSky Networks showcased their groundbreaking technology at Wichita Dwight D. Eisenhower National Airport, promising to revolutionize the aviation industry. Global Aviation Technologies (GAT) hosted the event, highlighting the seamless and high-speed connectivity of SmartSky's system. With low latency and high bandwidth, passengers enjoyed uninterrupted streaming and productive activities during their flights.
SmartSky's impact reaches beyond entertainment. Business professionals can now hold meetings and make phone calls in-flight, instantly sharing information with colleagues on the ground. The system's audio and video control also offers a new level of entertainment for passengers, including children.
The event emphasized SmartSky's impressive bandwidth capabilities, accommodating multiple users accessing streaming services simultaneously without lag. Industry expert David Carter endorsed SmartSky as a game changer, given his extensive experience with aerospace and electronics companies worldwide. The unmatched productivity and connectivity of SmartSky's technology make it a must-have for those seeking an enhanced in-flight experience.
Global Aviation Technologies enthusiastically welcomed SmartSky into their family, recognizing the power of data-driven solutions in advancing their services. SmartSky's arrival marks a new era in aviation, propelling the industry forward. This exceptional system is set to reshape aviation, ensuring a brighter future for enthusiasts worldwide.
SmartSky Networks has left an indelible mark on the aviation landscape, offering unrivaled connectivity in a world where staying connected is paramount. The future is here, and it's propelled by data.
Latest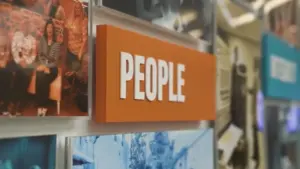 November 29, 2023
At IC System, the language of empathy speaks louder than the transactions of debt collection. In a compelling video feature, IC System's dedicated team casts a spotlight on their unique approach—combining heartfelt empathy with innovative solutions to navigate the often challenging landscape of financial obligations. IC System champions a path of compassion, delving deep […]
Read More