Interaction to Satisfaction: Why customer engagement matters now more than ever
Finding key engagements to develop and strengthen the relationship with your customers is vital to building a successful and reputable business. Host of Fiberside Chat, Tyler Kern, welcomed guests Ashlee Hornbuckle, Marketing Manager at 3-GIS, and Steve Seagraves, Instructional Designer at 3-GIS, to discuss setting customer-centric initiatives.
"In this industry, I would say the majority of our customers are in a race to get new fiber built faster and smarter," Hornbuckle said.
3-GIS offers not only software, but also consults with customers to ensure the utmost satisfaction. "Customer engagement at its heart is really about relationship building and nurturing up to and beyond the transaction," Hornbuckle divulged.
To build customer engagement, companies must ensure that there is absolutely nothing lacking in the transaction. "The ideal is to make every effort possible to ensure that customers don't have to question or hunt down answers to things like 'where can I find this?' or 'how can I do that?'" Seagraves explained.
Referencing the 2021 edition of the TM Forum Digital Transformation Tracker, Hornbuckle noted that almost 70% of communications service providers claimed digital transformation was a priority to heighten customer experience.
"Even though customer engagement is all about the customer experience, it is often up to the industry visionaries to be innovative with fulfilling customer needs," Seagraves highlighted.
Part of that fulfillment involves understanding the gaps in satisfaction and services provided first. For example, the pandemic showed that launching work-from-home programs, mobile plans, and new broadband connections at discounted rates allowed many companies to tailor services to their customers' needs.
Latest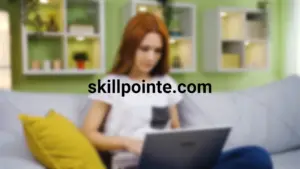 November 30, 2023
Adopting an entrepreneurial mindset is increasingly essential in today's diverse professional world. This approach, emphasizing resilience and innovation, is applicable in various careers, encouraging individuals to see opportunities in challenges and to think beyond conventional methods. SkillPointe recognizes the importance of aligning this entrepreneurial spirit with career aspirations. The organization assists individuals in transforming […]
Read More