Will LiDAR be the Breakthrough for Autonomous Vehicles?
LiDAR technology is rapidly becoming more popular in the development of autonomous cars. LiDAR – light detection and ranging – is a detection system that measures distance through pulsed laser light. The laser light reflects off a target sensor and the time it takes for the laser to return is measured through wavelengths that can be used to make digital models of the target. There are two ways to conduct LiDAR, topographic and bathymetric. Topographic LiDAR in most cases utilizes a near-infrared laser to map an area, while bathymetric LiDAR uses water-penetrating green light to determine its surroundings in a marine environment.
Originally, LiDAR technology started to develop in World War I with the creation of man-made Sonar sensors, used for submarine warfare. Technology developed with the invention of radios, which used radio waves to measure distance. In the 1960s, the first LiDAR was created so that astronauts could map the surface of the moon during the Apollo 15 mission. From there, technology continued to grow.
LiDAR is traditionally used to allow scientists to examine different environments and map them out precisely. Scientists from the National Oceanic and Atmospheric Administration (NOAA) are using this technology to create maps of shorelines to help map out emergency response operations.
Airplanes and helicopters have also been known to use LiDAR technology to calculate range and distance. Boeing is leading with cutting edge LiDAR technology, an industry first as of 2018. The newest version of the Eco Demonstrator aircraft uses the laser system to detect air turbulence. This is a capability that Boeing claims has never been achieved with a commercial airplane.
"The latest system can detect small water drops, but cannot find clear air turbulence," Shigeru Machida, a project manager for JAXA, said in a video from Boeing. "Our system can detect that, so that's why it's a very important technology, it can reduce aircraft accidents."
Currently, LiDAR technology is growing in popularity in the making of autonomous cars. XenomatiX and AGC have jointly developed a windshield-mounted LiDAR system. It enables self-driving cars to move smoothly. LiDAR allows these robot cars to observe the road with 360 degrees of visibility and intricately accurate depth information. Usually LiDAR sensors are bulky and rotate on the car. This new system by AGC and XenomatiX is motionless, which allows for an easier, more replicable design.
LiDAR technology has been in the works since the creation of bats and dolphins. The idea of using sonar, radar, and laser beams to calculate distance will only continue to develop to help with the mapping of new geographical areas whether it is in space, a coast, the sky, or the freeway.
For the latest news, videos, and podcasts in the IoT Industry, be sure to subscribe to our industry publication.
Follow us on social media for the latest updates in B2B!
Twitter – @IOTMKSL
Facebook – facebook.com/marketscale
LinkedIn – linkedin.com/company/marketscale
Latest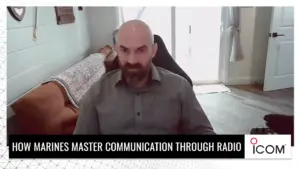 November 29, 2023
Amid the chaos of the battlefield, the mastery of radio communication can mean the difference between victory and defeat. Marine Corps Veteran Jacob Dent provides a comprehensive look at the pivotal role of single-channel radios in ensuring operational success and safety for Marines stationed at Camp Pendleton and in global operations. The video delves […]
Read More