Unlocking Potential: How LED-UV Can Help Printers Alleviate Paper Shortage Pressures
A perfect storm hit the paper market leading to worldwide shortages. Sky-high prices and procurement challenges, coupled with long-lead times for supplies, pose myriad issues. How can printers rise to the occasion? Unlocking Potential's Tyler Kern reached out to some experts for advice. Thomas Torp, CEO of Grakom, Jonathan Fore, Commercial Lead, AMS, Spectral UV, and Carsten Barlebo, VP, International Sales, Baldwin, AMS, Spectral UV, shined a light on the problem, and some solutions printers can turn to alleviate the crisis.
Inflation is a word all too familiar these days, but prices skyrocketed during the pandemic for the paper market. And the critical factor driving these price hikes is a simple lack of paper availability. "It's not possible for the printer companies to get the paper they need," Torp said. And Fore added that even when printers can get their hands on paper, the prices are astronomical, and it's expensive to ship and deliver it.
One result of the pandemic is an increase in packaging demands which put additional pressure on a paper market that was in decline. Larger printers are grabbing all the paper they can because they have the facilities to store it. Much like the toilet paper shortages of 2020, this situation leaves many printers scavenging. Indeed, the culmination of events created a tricky scenario for the printing industry. So, what can printers do?
With paper in short supply and printers relegated to sometimes using what they have, printers need to add as much value as possible to their existing paper supply. LED-UV is one solution creating higher quality. "The benefit of LED is the cure is almost instantaneous," Fore said. That fast curing means less bleeding of ink into uncoated stocks. "You have highly glossy inks that are laid down on top of the paper, and before they can be absorbed, they're flash cured by the radiation light."
Latest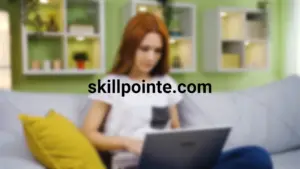 November 30, 2023
Adopting an entrepreneurial mindset is increasingly essential in today's diverse professional world. This approach, emphasizing resilience and innovation, is applicable in various careers, encouraging individuals to see opportunities in challenges and to think beyond conventional methods. SkillPointe recognizes the importance of aligning this entrepreneurial spirit with career aspirations. The organization assists individuals in transforming […]
Read More