Building Success Together: Gates & Sons Partnership With UFP Concrete Forming Solution
With an unwavering commitment to excellence, Gates & Sons Concrete has become an indispensable resource for UFP Concrete Forming Solutions. Will Hopkins underscores how Gates' comprehensive support, spanning design consultation, efficient hardware solutions, and logistical assistance, has been instrumental in strengthening their business endeavors.
The spotlight shines on the remarkable Gates No. 9 system, celebrated for its efficiency and sleek design. This system has proven its mettle in the realm of high-rise buildings, allowing for streamlined construction processes. Will highlights the convenience of the system, enabling contractors to effortlessly lift the lock and trailing platform in a single motion—an innovation that resonates deeply with industry professionals.
How UFP Concrete Partners with Gates & Sons
UFP Concrete Forming Solutions takes advantage of the Gates system's capabilities, implementing it in creating pre-fabricated forms for commercial systems. This approach reduces complexity on-site and enhances the concrete finish, yielding impeccable results for exposed surfaces like staircases and concrete facades.
Anchoring the partnership is Gates' unwavering commitment to continuous product development, a facet that has consistently impressed Will. The collaborative synergy between Gates & Sons and UFP Concrete Forming Solutions ensures that challenges are met head-on. Customization is a shared strength, enabling both parties to craft tailored solutions for unique construction projects, solidifying their reputation as problem solvers.
Why Their Partnership Works
Beyond the professional realm, Will attests to the authentic relationships fostered with the Gates team. This genuine rapport translates into reliability and an earnest investment in the mutual success of both companies. The resonance of American-made quality adds a distinctive layer of trust, fortifying the partnership and underscoring the value of domestic production.
In Will's narrative, Gates & Sons embody quality, service, and partnership pillars, going above and beyond hardware supply to embody steadfast support. This testament to their partnership highlights not only Gates' profound impact on UFP Concrete Forming Solutions but also its overarching influence on the construction industry's landscape. The testimonial video is a vivid portrayal of collaboration, resilience, and the shared pursuit of excellence.
Latest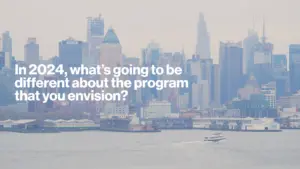 December 1, 2023
In the dynamic telecommunications landscape, Verizon's Partner Network continues to evolve, adapting to new trends and opportunities. For another segment featuring Mark Tina, VP of Indirect Channel Distribution and Channel Chief at Verizon Business Group, he explores exactly what types of significant changes and advancements the Verizon Partner Network will see in 2024. In this […]
Read More