The Value of Cross Industry Partnerships in B2B
Join host Ben Thomas on this episode of Pro AV Today for a discussion on "The Value of Cross Industry Partnerships" with panelists from Steelcase, Logitech, and Microsoft. This episode promises to be a masterclass in understanding the untapped potential and transformative power of collaborations that cross traditional industry boundaries.
Our panel features a star-studded lineup of professionals who have actively participated in these inter-industry partnerships:
Christina Vernon from Steelcase offers a unique lens on how the furniture manufacturing sector is evolving through tech-forward partnerships.

Rishi Kumar from Logitech brings his experience in hardware and software convergence, exploring how Logitech's partnerships have led to the development of innovative products.

Jimmy Vaughn from Microsoft will shed light on how the software giant is leveraging its ecosystem to build solutions that have a far-reaching impact across various sectors.
The discussion dives deep into:
– How partnerships spark innovation by merging different but complementary skill sets and technologies.
– The ways in which these collaborations are redefining user experiences, offering more tailored solutions that speak to the unique needs of various industries.
– How the future is set to bring even more of these collaborative endeavors.
—
Tune in above to watch the full discussion
Latest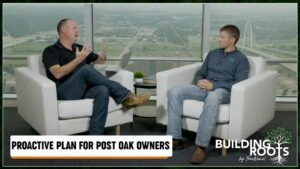 September 25, 2023
In this informative video, we delve into an exciting proactive program for post oak owners known as the TreeNewal Process (TNP). Join us as we explore how this innovative approach is revolutionizing tree care and nurturing healthier, long-lasting trees. Wes Rivers explains maintaining tree health is of paramount importance, and TNP offers a […]
Read More