The Impact of The Supply Chain on Residential Home Prices
In this episode of Location Cubed, host Rob Nowak, a Tax Partner with Weaver, sat down with Howard Altshuler, Weaver's Partner-in-Charge of Real Estate Services. The two discussed the impact of the supply chain on the recent spike in residential home prices.
Pre-covid, everything was moving along fairly smoothly for the supply chain; however, COVID-19 brought restrictions, lockdowns, and people hoarding things. "It kind of started to gum up the supply chain," Altshuler said. "Traffic internationally started slowing down, and it's almost like it comes to a stop, and then it takes a while to start up."
According to statistics, if you were to shut down the supply chain for a year, it takes about three to five years to set it back up to full capacity from both a production and logistics standpoint. "That's a lot of what we are dealing with from a standpoint of materials in any type of stuff," Altshuler said.
Not surprisingly, this relates to the recent spike in residential home prices. "Building material prices are way higher if you can get them. That's obviously turning into higher home prices," Altshuler said. Demand is the second component of this. Months of inventory fell to 1.4 months as active listings remained retracted while demands skyrocket, according to data from A&M's Texas Real Estate Research Center.
The two discussed alternatives to homeownership, including the build-to-rent model being a remedy for the home supply shortages and the sustainability of positive growth rates in non-metro areas compared to negative rates for metro areas as remote work persists.
Latest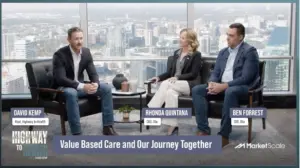 December 7, 2023
As of recent times, the healthcare industry has been progressively shifting towards value-based care, a model that emphasizes patient outcomes over the quantity of services delivered. This transition represents a significant shift that promises to enhance patient experiences and outcomes while controlling healthcare costs. With a growing emphasis on this approach, especially over the […]
Read More