AV Nightmares: September
The AV industry can be a place of perfection. Even the slightest error can throw off an entire project. One unlit pixel, one loose bezel, or even a visible cable can make an installation unprofessional.
Sometimes though, the errors are so egregious that they keep things in perspective. We highlight these mishaps in our AV Nightmares series. Today, take a look at some of the latest and greatest slip ups from the AV industry.
If you have any nightmares you think the world needs to see, tweet us @ProAVMKSL and include #AVNightmares
The Jumbotron at @GW_MBB collapsed 😱

Nobody was injured 🙌
(via @GWTV) pic.twitter.com/w4N8qTLSy3

— NCAA March Madness (@marchmadness) September 11, 2018
The college basketball season is fast approaching, but not everyone is ready. While undergoing routine maintenance this week, the scoreboard at George Washington University's Charles E. Smith Center collapsed to the floor, according to the university.
CBS Sports reports that nobody was injured during the fall, and it remains unclear how much damage was caused to both the jumbo-tron and the court in the process. According to the same report, the arena was renovated in 2011, including the scoreboard, for a total cost of $43 million.
The United States Women's National Basketball Team used the court for a game on Sunday, just one day before it fell to the floor.
The university released the following tweet regarding the incident:
The scoreboard was undergoing maintenance today and dropped unexpectedly from its lowered position just above the floor. Nobody was injured (thankfully) and the scene is being assessed for any damage.

— GW University (@GWtweets) September 11, 2018
Recently, another public space had AV troubles. The Gatwick International Airport outside of London, UK, suffered from an issue that knocked out flight information displays. Staff had to revert to the old fashioned way of communicating updates, using a marker and  whiteboard.
Vodafone, IT provider at #Gatwick, "We've identified a damaged fibre cable which is used by Gatwick Airport to display flight information. Our engineers are working hard to fix the cable as quickly as possible. This is a top priority for us.

Cracking redundancy guys#FAIL pic.twitter.com/WXHw38CRrz

— John Savage (@swearyG) August 20, 2018
This tactic has been used before in Jacksonville, Fla.
#avfail Digital signage out on terminal A in Jax, but Delta rallied with an analog solution!😂 pic.twitter.com/OTIAwBmqxL

— HeadonSales (@headonsales) October 21, 2017
Sometimes leveling a screen is harder than it looks.
Go home, screen, you're drunk… #coding #MondayMorning #techfail pic.twitter.com/aZWa917Ntr

— NormanHaze (@HazelNormandale) September 10, 2018
Cables can look like a work of art, but it is not a good sign when they look like an abstract paint splatter.
Who likes a good ole #cablefail? pic.twitter.com/ekiXBopS8u

— Jack Rhysider (@JackRhysider) May 29, 2018
You can't even call this a fail, you just have to be impressed!
We think maybe this tech took this week's World Relaxation Day a bit too seriously….#cablefail #FridayCableFeature via https://t.co/xSr00wuNm9 pic.twitter.com/iNm5akKCwf

— Fluke Networks DCI (@FlukeNetDCI) August 17, 2018
Not sure what the blueprint for this installation looked like but it certainly was not this.
Nothing like a good ol' cable spiderweb behind the work desk to start out your week. Send us a photo of your sloppy wiring to be featured on our #CableFailoftheWeek ! #CableFail #CouldUseVelcro #CableManagement pic.twitter.com/0kO4hwLe7G

— Rip-Tie, Inc (@RipTie30) May 7, 2018
For the latest news, videos, and podcasts in the Professional AV Industry, be sure to subscribe to our industry publication.
Follow us on social media for the latest updates in B2B!
Twitter – @ProAVmkt
Facebook – facebook.com/marketscale
LinkedIn – linkedin.com/company/marketscale
Latest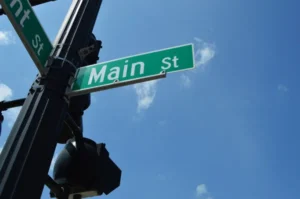 October 7, 2022
On Tuesday, September 13, 2022, the Dow dropped 3.94% after an August inflation report indicated a 0.1% month-over-month rise. Tech stocks bared a large brunt of the losses, with Meta dropping 9.4%
Read more