Brightening the Lighting Solutions Industry with Sigma Luminous
Efficient lighting solutions are imperative for any businesses bottom line. If a company is wasting energy, it is wasting money. For many businesses looking for the latest in cutting edge, eco-friendly lighting solutions, Sigma Luminous is a consistent and reliable answer.
Sigma Luminous is based out of Livonia, Mich. and provide its clients with the best and brightest high wattage lamps for companies ranging from ExxonMobil to Kimberly Clark Industries. MarketScale had the opportunity to find out more from Western Region Director of Sales Jeff Cahill.
The lighting industry has seen some changes lately and Cahill has seen a significant increase in lighting control interest.
"What was typically an expensive and never asked for functionality is quickly becoming the norm and part of our day-to-day business," Cahill said, adding that Sigma Luminous is working on projects that "increase or decrease light levels based on the external environment, occupancy or personal preference, as well as alter the color temperature of the lighting throughout the day to create an environment that has been proven to lead to greater concentration, health and wellness."
The technology powering some of these commands is familiar to many—the Internet of Things. One of Sigma Luminous' biggest accomplishments transitioning into the age of IoT was in the form of the SigmaSmart IoT System, a Class 2 LED lighting controller and building automation system. This not only lowers installation costs and provides users with greater control over fixtures, it also allows for data gathering that can automatically help improve a workplace environment and help save costs on utilities like HVAC and lighting.
These workplace improvements are also part of what Cahill sees as the future for Sigma Luminous and the lighting solutions industry.
"Lighting impacting wellness is another area that is emerging, and we couldn't be more excited," Cahill said. "The idea that something as simple as the color temperature of the lights in an office space can help create a workforce with less errors and more energy is pretty remarkable."
With so many critical places of operation like hospitals and police stations running on 24-hour schedules, Cahill cites the enormous impact proper lighting can have and why it's so important for companies like Sigma Luminous to continue further advancements.
"If you can help cut errors in an environment like that with lighting, it's a pretty powerful world to be in," he said. "Your product becomes less about price and more about value."
Learn more about Sigma Luminous here
Latest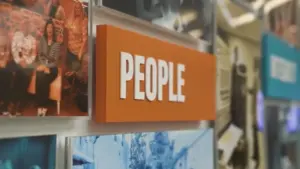 November 29, 2023
At IC System, the language of empathy speaks louder than the transactions of debt collection. In a compelling video feature, IC System's dedicated team casts a spotlight on their unique approach—combining heartfelt empathy with innovative solutions to navigate the often challenging landscape of financial obligations. IC System champions a path of compassion, delving deep […]
Read More