A Conversation at LFI 2018 with Josh Kurtz of Orion
We're catching up with SVP Sales Rep Josh Kurtz of Orion Energy Systems at LIGHTFAIR! Josh tells us why the Conference is important to their company, what they gain from attending a trade show of this caliber, and what kinds of products Orion takes pride in manufacturing.
"The reason for coming to LIGHTFAIR for Orion, is it gives us a chance within a 3 day window to really see a lot of our customers. There's no really other opportunity to do that in the lighting industry," Kurtz said.
Energy Efficiency in the lighting industry has always been a focus for LIGHTFAIR and Orion, and this year is no different.
"[We've seen] the same types of products, but becoming more efficient, longer life, that type of thing. [The focus] has shifted away from technology to controls yes, in certain instances, depending on which companies you're talking to. There are still the straight fixture manufacturers like Orion, but there are a lot of companies out there that are talking more and more about controls every day," Kurtz said.
And what is Josh's favorite part about LIGHTFAIR?
"We've just had great customer presence in our booth. I haven't even had a chance to walk the entire show floor yet because it's been so busy. That's been my favorite part, bar none," he said.
His passion for the lighting industry has been growing for 22 years, when he started at Orion in 1996.
"My passion for this really is helping customers save energy. It's all about efficiency– lowering customer's utility bills and delivering a product to a customer that's going to increase light levels in their facility while reducing their energy costs 50, 60, even 70% sometimes," Kurtz noted.
Orion prides itself on products that are manufactured right here in the U.S.
"We really want to focus on being American made, and we did that with our Patriot product."
Latest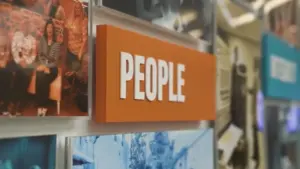 November 29, 2023
At IC System, the language of empathy speaks louder than the transactions of debt collection. In a compelling video feature, IC System's dedicated team casts a spotlight on their unique approach—combining heartfelt empathy with innovative solutions to navigate the often challenging landscape of financial obligations. IC System champions a path of compassion, delving deep […]
Read More