A Deeper Dive: What AV Services You Need to Consider When Planning Your Next Corporate Event
Planning for big corporate events can be a major challenge. Hundreds of moving parts, lots of people to please, and all sorts of specifics to get right. There are locations to find, menus to deal with, and, just as important—the lighting, sound and video. But audio-visual services entail far more than just setting up some lights and a soundboard, particularly when big, complicated corporate events are concerned.
Creating the perfect atmosphere for your event requires a qualified and experienced partner specialized in corporate event planning that can both comprehend all the intricate technical requirements and bring your creative dreams to reality. The importance of using a professional, full-service technical company cannot be underestimated—it makes the difference between a merely good event and a truly great event. And paying particular attention to your partner's experience and ability in the areas of sound, lighting, and video, will make sure you have your bases loaded for a grand slam.
One of the primary factors to consider for any event is sound. Being able to clearly hear event speakers and entertainers is vital. Make sure that your event utilizes the latest audio technology and equipment for clear, stable, consistent sound in any environment. And since every venue and locale is a little different, each has its own unique acoustic factors and coverage needs to take into account. Professional AV companies will familiarize themselves with the venue to understand how sound reverberates at that specific location and guarantee quality sound reinforcement. A professional partner experienced in auditory proficiency is a must to properly set up and mix the sound to meet your event's specific needs.
Secondly, lighting can make or break any event. As with the audio, every venue will have different lighting requirements that may change depending upon the focal point to be illuminated. There are many different lighting systems that can be deployed to create a variety of moods—from soft, relaxed dinner lighting to showcasing an exciting stage performance. Lights can also be programmed to change as the event does. There are two main types of lighting technology: conventional and intelligent. Conventional lightning has specific uses but is limited in its ability to evolve with changing event requirements. Intelligent lighting fixtures, however, offer hundreds of color and design options, including logos, transforming static surfaces into moving tableaus as your event progresses.
And finally, what are your video needs? Whether you are recording or projecting at your event, your production company should be able to advise you on the products and services required (LED screens, a traditional projection setup, professional AV recording, etc) to set your event apart. And these services can vary depending upon event type, i.e. if the event is live, such as a concert, or more low-key, such as a corporate dinner or lecture.
Whatever your particular needs may be, partnering with a professional AV company with experience in the latest technology and a comprehensive understanding of event planning will ensure that your event is produced and recorded beautifully, and without a hitch. Elite Multimedia is a privately owned, full-service one-stop-shop for all sound, lighting, and video needs, specializing in large-scale corporate events. From design collaboration to execution, Elite Multimedia has the technology, capability, and years of experience to make your event a success.
To learn more about how you can make your event outstanding with Elite Multimedia, visit https://elitemultimedia.com/event-production/
Read more at elitemultimedia.com
Latest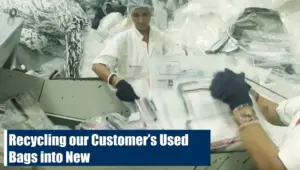 December 6, 2023
This video focuses on EcoLOK4, a groundbreaking product by CONTROLTEK that exemplifies innovation in sustainability. It highlights the process of transforming landfill waste into new deposit bags, with 90% of each bag's material being repurposed trash. This initiative not only reduces waste but also closes the sustainability loop, demonstrating CONTROLTEK's commitment to environmentally friendly […]
Read More