Engineered Visual Structures Created by PDS for Architecturally Integrated Solutions
Installation specific structures for education, retail, business, entertainment and travel are finally here. Fully scalable and engineered visual structures for the world's leading brands. PDS has created a line of mounting solutions to complete tomorrow's greatest projects in its most exciting and immersive environments. If you're looking for unmatched expertise for architecturally integrated video walls, you're looking for Premier Dedicated Solutions. Design. Build. Install.
To learn more, please enjoy the video!
For more videos from PDS subscribe to our YouTube channel.
To see our latest installation for Texas A&M you can watch the video, and to view other images from our installations check out our project gallery.
Read more at http://pdscustom.com/
Latest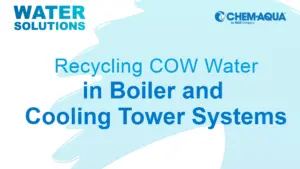 December 7, 2023
For the latest episode of ChemAqua's Water Solutions podcast, the focus was on an innovative approach to water conservation in the dairy industry. The show examined the potential of reusing Condensate of Whey (COW) water, a byproduct of dairy processing, and highlighted some of its economic and environmental benefits. Hosted by Dani Waddell, the informative […]
Read More