Gazing into the AV Crystal Ball: What's the Future of AV Systems?
Disruptive technologies abound in the audiovisual space, with companies the world over engaging in the elevation of recognition technologies, integrations, personalized content, audio and video systems, extended reality, and more to bring impactful experiences to life.
Mad Systems is one such company. Having just received another patent for recognition technology, the company is primed to help organizations craft more powerful personalized, tailored content for those who consume it.
The technology can leverage a variety of indicators to deliver targeted content, from license plates and colors to facial recognition.
A number of companies in AV's past have chosen to operate at the top of the proverbial market triangle, homing in on premium, top-end solutions – and many have paid the price.
In contrast, Mad Systems is working to take care of the entire triangle, so to speak, offering a variety of solutions leveraging its patented technologies that widen the bottom of that market space and answer niche needs and opportunities.
To learn more about Mad System's position in the market and how the company's AV solutions are empowering it to grow and scale alongside the explosion of interest in AV technology, as a whole, visit https://madsystems.com/.
Follow us on social media for the latest updates in B2B!
Twitter – @MarketScale
Facebook – facebook.com/marketscale
LinkedIn – linkedin.com/company/marketscale
Latest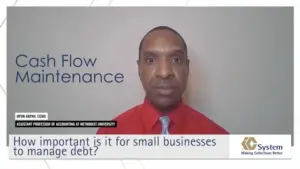 December 8, 2023
Effective debt management through a robust accounts receivable system is essential for small business cash flow and growth, necessitating automated payment schedules and strategic policy adjustments. Collaborating with a collection agency as a strategic partner can enhance revenue recovery while preserving positive customer relationships. How critical is effective debt management for the financial health […]
Read More