Gila River Hotels & Casinos – Wild Horse Pass Modernizes with Large-Format Video Screen from SNA Displays
CHANDLER, AZ—As part of the Gila River Indian Community's and Gila River Hotels & Casinos' massive expansion and renovation project for Wild Horse Pass in Chandler, Arizona, SNA Displays created a custom LED video display. The large-format digital display is situated in a portion of the casino that welcomes guests from the property's hotel and restaurant venues to the gaming floor.
"This expansion is a major investment in the Gila River Indian Community and symbolic of a new chapter in our history," said Gila River Hotels & Casinos CEO Kenneth Manuel in a statement. "It reflects our commitment to be a leader in the gaming and hospitality industry through enhanced experiences and amenities, and we look forward to seeing the continued representation of our community's culture in the expansion project." The high-end LED screen from SNA Displays' BOLD™ line of interior display products features a 2.5 mm pixel pitch. The 12-foot-tall video display spans approximately 80 feet across, slightly curving at each end. At 1,408 pixels high and 9,648 wide, the high-resolution LED display contains more than 13.5 million pixels.
"The display is a wonderful centerpiece for the busy section of the casino floor," said Doug Fundator, director of sales for SNA Displays. "And it compliments all of the other upgrades featured throughout this high-traffic venue."
The large video screen is ceiling-mounted so that it is suspended above patrons, tilted downward for optimized viewing. The display, one of the largest direct-view LED displays in Arizona casinos, also features a convex radius at both ends, giving it two complex curves. Content on the new video display predominantly features music entertainment, digital art, and in-house advertising.
SNA Displays partnered with Analog Way and ~sedna to transform the day-to-day operation of the mixed-use display. For most of the day, an Analog Way Aquilon C processor plays a series of music videos and other in-house content. At the top of each hour, ~sedna's newly released Media Engine 8K triggers a dynamic screen takeover with full 12K content, such as gaming chips crashing or vibrant dice rolling. Attention-grabbing content is provided by Point in Time Studios to further engage guests.
"Bright lights and dazzling signage are a huge part of the captivation of the casino and gaming industry," said Rami Kalla, president of Point in Time Studios. "The visuals we've created are a unique take on the traditional casino elements. We've taken things like dice and poker chips and
turned them into larger-than-life bursts of color and playful scenes that dance across the enormous screens both inside and outside of the casino."
SNA Displays worked with Immedia Integrated Technologies, an AV integrator headquartered in Scottsdale. Immersive audio adds to the overall sensory experience this display creates. Wild Horse Pass is one of three casinos owned and operated by Gila River Indian Community, a suburb of Phoenix, Arizona. The destination entertainment venue offers hotel accommodations, dining, nightlife, gaming, meeting spaces, and a 1,400-seat concert venue.
For more information Gila River Hotels & Casinos – Wild Horse Pass and the new digital display, including video and photos, visit snadisplays.com/projects/gila-river-wild-horse-pass-hotel-and-casino.
About SNA Displays
SNA Displays brings creative visions to life by building high-end digital displays as vivid and dynamic as the imagination. SNA Displays employs a team of SNAPros™—engineers, skilled project managers, systems experts, installation managers, and support staff—whose mission is total project satisfaction.
SNA Displays is headquartered in Times Square and has worked with clients to design and build some of the largest and most recognizable digital spectaculars in the world. Discover how Dreams Live Digitally® at snadisplays.com.
About Analog Way
Analog Way is a world-leading designer and manufacturer of innovative equipment dedicated to the professional audiovisual industry. For more information, visit analogway.com.
About Sedna
Sedna is a Berlin-based software and hardware development team that creates state-of-the-art digital signage solutions to manage media content. For more information on Sedna's digital signage and media playout products and installation expertise, visit sedna.de.
About Point in Time Studios
Point in Time Studios is a full-service video production company located in the Phoenix Metro area. Its specialties include corporate video, virtual reality video, and 3D animation. For more information, visit pointintimestudios.com.
About Immedia Integrated Technologies
Immedia began in 2004 with a vision to improve the lives of its clients through the innovative use of technology. It is "an enterprise-centric technology company that takes the challenges of managing networked-AV off the shoulders of IT." For more information, visit immedia-tech.com
Latest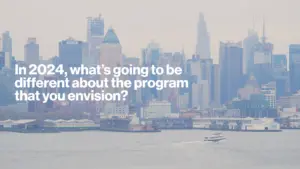 December 1, 2023
In the dynamic telecommunications landscape, Verizon's Partner Network continues to evolve, adapting to new trends and opportunities. For another segment featuring Mark Tina, VP of Indirect Channel Distribution and Channel Chief at Verizon Business Group, he explores exactly what types of significant changes and advancements the Verizon Partner Network will see in 2024. In this […]
Read More