How Pro AV Is Turning Holograms Into Headliners
Few experiences are as exciting and immersive as that of attending the live concert of a great band. The crowd, the music, the energy—it is a complete entertainment package. However, musical acts have a shelf life as singers lose their pitch and technical abilities with instruments and bandmembers go in different directions. Luckily for fans of classical acts, holographic technology is allowing concert-goers to experience what it was like to see performers in their primes.
This technology is new to many, but it has quite a history.
English engineer Henry Dircks projected an image off a sheet of glass propped at a 45-degree angle in 1858 and discovered that he could create a ghostly effect he referred to as Dircksian Phantasmagoria.
The tech was modified in 1862 by scientist John Henry Pepper for a performance of Charles Dickens' The Haunted Man. The show was a huge hit, and holographic imagery was born and continues to be modified and used today.[1] One recent upsurge in its use is in music concerts featuring beloved but deceased artists.
Most recently, the hologram of Roy Orbison hit the Wiltern Theater in Los Angeles. 30 years after his death, his holograph was featured in a 65-minute show in front of a packed house, at an average ticket price of $200 per head. Orbison's image 'performed' 16 favorites to an orchestral backdrop for an audience intoxicated with nostalgia. This event is among the first full-length concerts to feature a deceased holographic performer.[2]
These concerts require a complicated process, however, one that differs from traditional projection, Eyellusion CEO Jeff Pezzuti explained to CNBC in 2017.
His special effects company "scour[s] archive footage and photos, then build[s] several physical models that can be scanned and animated," he said.
The display uses invisible film stretched at an angle with an LED projector, projecting an image with a 3-D illusion.[3]
As complex as the technology is, the legal and ethical implications are maybe even tougher to navigate. Chicago attorney Jeff Brown, a specialist in intellectual property issues, explained that in addition to image and likeness rights after the death of a performer, rights for performance, musical composition, and trademark also have to be secured in order to prepare and project these artist's images and sounds.3
Even with a heap of technical and legal hurdles, however, the practice is likely to continue growing and wowing audiences all over the world.
[1] https://www.billboard.com/articles/columns/pop/7717042/musical-holograms-history-dead
[2] http://www.latimes.com/business/hollywood/la-fi-ct-orbison-hologram-20181006-story.html
[3] https://www.cnbc.com/2017/08/11/musicians-are-coming-back-to-life-thanks-to-holograms.html
Latest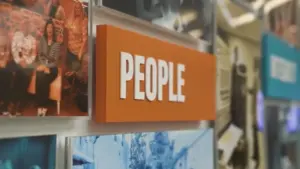 November 29, 2023
At IC System, the language of empathy speaks louder than the transactions of debt collection. In a compelling video feature, IC System's dedicated team casts a spotlight on their unique approach—combining heartfelt empathy with innovative solutions to navigate the often challenging landscape of financial obligations. IC System champions a path of compassion, delving deep […]
Read More