How Pro AV Pushed the Ball Downfield at the LG Tech Tour
Digital signage and AV applications are often a powerful customer-facing technology. However, at the LG Tech Tour at AT&T Stadium in Arlington, Texas on July 24, AV professionals discussed how their own tools can power internal business operations as well. The event brought together a dozen LG content, hardware and software partners in total.
Presenters took to the stage to explain how the latest software and devices are making offices more dynamic.
Conference Room Connectivity
Conference rooms have long been associated with technological headaches. Consensus at the Tech Tour was that things are changing quickly though.
"The knock has always been that it's hard to use, the quality is not very good. People shy away because it didn't work the first time. That technology has gotten to the point where it's rock solid, super easy, single button to connect," Mike Krause, Senior Account Manager- Pro AV at LG said.
The appetite for video conferencing has increased as younger generations have entered corporate roles. However, there are still challenges that need to be addressed.
"The horse is out of the barn. [Bring-your-own-device] kind of rules, but not everybody has a company-issued device, and not every company is using the same device," David Fitzgerald, VP, Global Alliances at Barco said.
Barco addresses this problem with its Clickshare device, which it pushed at yesterday's event. The device is a universal content sharing platform for conferences, compatible with any display device with an HDMI input.
Clickshare, which debuted in 2013, splits the presentation screen with the click of a button and allows users to stop sharing with another click.
The ability to connect people and different companies to video was also apparent at the conference.
"With the younger generation being comfortable with video, they've grown up in front of a camera. Whether its FaceTime or Snapchat or whatever, they get into that workforce, it's something the older generation was a little shy about," Krause said. "So I think if you want to recruit and get good young talent, you need technology that they are going to be comfortable with and utilize. That has enhanced the market for this."
Pushing Businesses Forward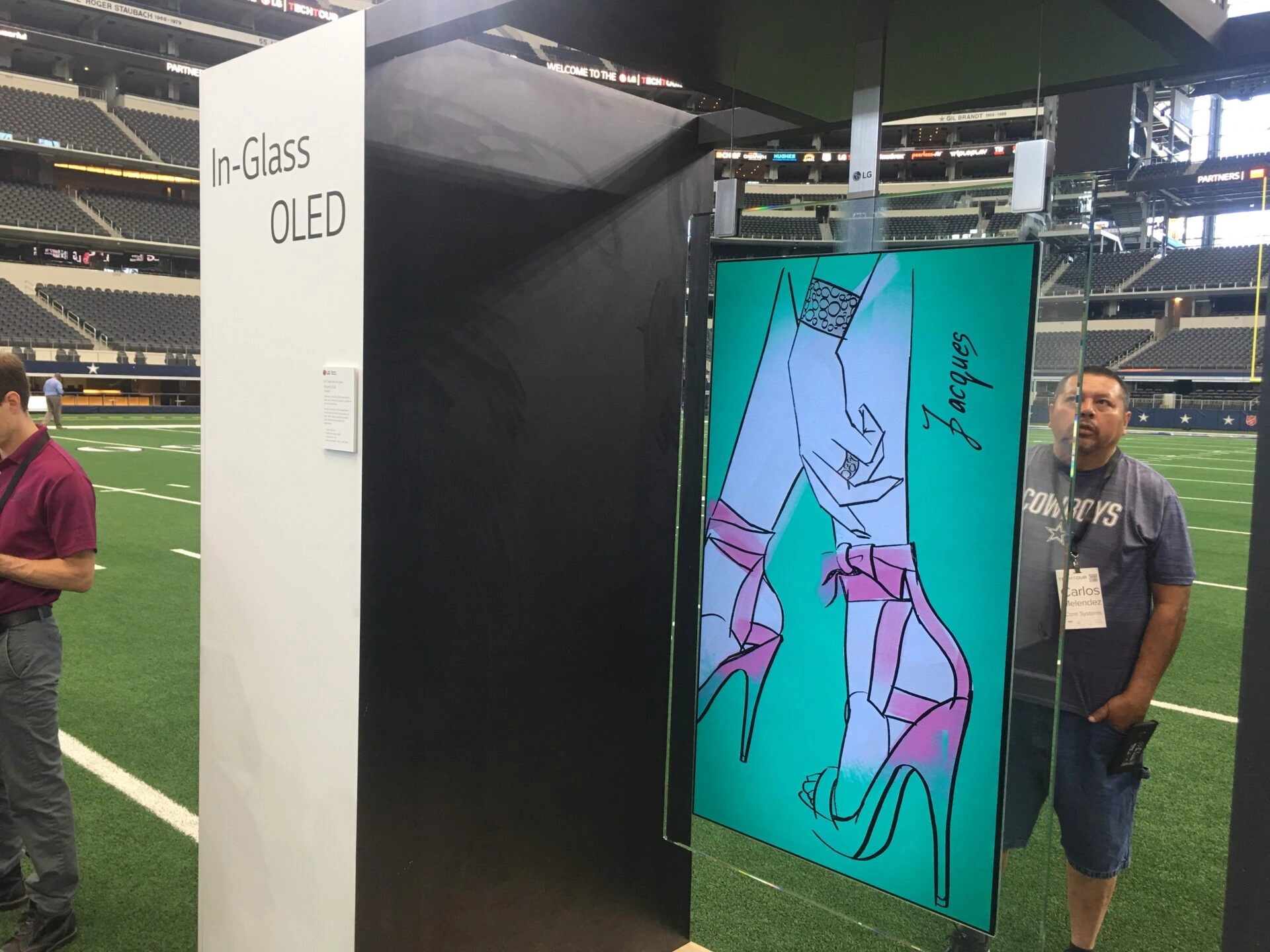 AV applications have driven engagement and improved the shopping experience in brick-and-mortar retail locations. Now, retailers are using digital signage to improve the employee experience as well.
Localized recognition is a method that boosts employee morale though visual acclaims workers in front of their colleagues for recent accomplishments.
"There have been proven studies to show that [localized recognition] has an incredible impact on employee morale. Sure, you can throw money, gift cards, an extra day of PTO at a person, but when you recognize them in front of their peers that they see every single day, everyone craves it, they want it time and time again, and they'll do whatever it takes to get it again," Curtis Campbell, Senior Marketing Manager at Hughes Network Systems said.
This movement is in an effort to curb employee turnover, a process that can severely set a company back.
"Replacing even a $10 an hour employee can cost upwards of $3,200, and that's a staggering number," Campbell said.
More Industries, More Solutions
Brick-and-mortar retailers have pioneered digital signage usage, but different industries are finding specific value in the latest AV developments.
The oil and gas industry has intensified its interest in Pro AV, according to LG Senior Account Manager Scott Kirkpatrick.
"Organic OLED is the only one that does a true black. They have a lot of their geophysicists and people like that looking at colors to where the detail is so important on each level and what that strata is. That's where they're kind of drawn to the OLED."
However, as curved OLED panels and displays become more popular, there are more factors end users need to consider than just adding a visually-captivating element to their office.
"Signage content is king. [Design] is usually something that is last on the end user's mind. They just go 'I have the space and I want to fill it.' If you can design things in a 1080p ratio, it becomes much more scalable," Kirkpatrick said.
LG Tech Tour showed the diversity of industries that are embracing Pro AV services to broaden their customer base. What was even more evident though was the new ways that companies are incorporating AV systems to improve their own internal operations.
For the latest Pro AV news head to our industry page! Also be sure to follow us on social media at @ProAVMKSL.
Latest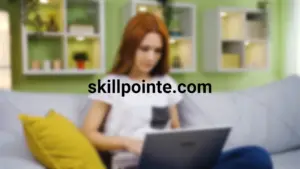 November 30, 2023
Adopting an entrepreneurial mindset is increasingly essential in today's diverse professional world. This approach, emphasizing resilience and innovation, is applicable in various careers, encouraging individuals to see opportunities in challenges and to think beyond conventional methods. SkillPointe recognizes the importance of aligning this entrepreneurial spirit with career aspirations. The organization assists individuals in transforming […]
Read More