Listen: Absen Displays Light Up World Cup
The World Cup brings together the entire spectrum of light and color every 4 years. This year's tournament in Russia is being made much brighter by Absen LED displays.
Absen panels were utilized on the stage during the Final Draw for the 2018 World Cup Russia, and 3 of the 12 stadiums hosting matches during the tournament have partnered with Absen, both inside and out.
The Kazan Arena which will host a last-16 game, as well as a quarter-final, uses a 340sqM A1688 for in-stadium replays and messaging.
The Kaliningrad Stadium, which will host Spain vs Morocco and England vs Belgium, has a 27M by 15M C15 model integrated on the exterior, as well as two 15M by 10M A1099 panels on the interior.
The arena located in Rostov, which also features an exterior panel and 2 interior screens, will play host to the matches pitting South Korea vs Mexico, Iceland vs Croatia, and a last-16 game.
Latest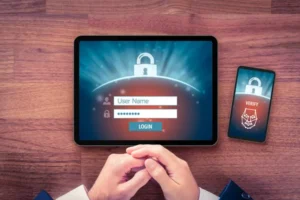 October 3, 2022
KEY POINTS: KEY POINTS: Attacks exploiting multifactor authentication are on the rise. Using MFA fatigue, attackers successfully breached Uber and Okta. Security measures like
Read more