Nevco Delivers a Seamless Installation—Every Time
It's the fourth quarter and your team is bringing the ball down the court for the final shot. This is it – down one, it's do or die time. Pump fake, drive to the hoop – FOUL! Where's the foul, ref? Your head whips up to the video display before you let the zebra have a piece of your mind.
Sound familiar? It's easy for a dedicated fan to get lost in the game, and video boards play a functional role in achieving that exhilarating experience. Many take for granted the work that went into the successful design and construction of that video board that draws their eyes after every play. So how does Nevco make each installation as important as that final shot? It all comes down to a time-tested process for project management that facilitates a seamless video board install.
If you've considered an LED digital board for your venue or outdoor facility, there's a lot to know about implementation beyond budgeting and design. An often-overlooked element is the construction required for installing a video board, regardless of whether it's indoors or out. The installation process can prove challenging, which is why it is crucial to work with an experienced partner like Nevco.
At Nevco, our experienced Sports Video team assesses the installation requirements for each facility prior to each deployment. Throughout the process, you'll have a consistent point of contact, saving time and eliminating frustrations should construction issues arise.  
Meet Your Dedicated Team During the Consultation Process
Nevco employs a roster of highly skilled and experienced project management professionals to oversee all phases of your project. It starts with our Sports Video Sales Consultants, who work side-by-side with you to turn your vision into reality. You'll meet our installation and training team early on. Their job begins during the consultation process, when they become familiar with your requests, specifications, and facility limitations.
Nevco's Jerry Lepchenske is just one of the many project experts we are proud to highlight. Jerry has 33 years of professional construction management experience. Mike Thomas, another Nevco pro, follows close behind with 30 plus years of experience. Upon entering the installation phase of each project, these experts act as point persons who coordinate the efforts of everyone working on the installation. As a client, you'll never have to worry about managing contractors.
Our project managers take care of the logistics with the general contractor, architect, signcompany, electricians, plumbers, and concrete professionals. Jerry and Mike make sure projects are within code and ensure proper permits are obtained. We maintain a presence on-site pre-sale, during installation, and post-sale to see that the project proceeds according to plan.
A Proven Process
To meet and beat customer's expectations, consistency is key. Our team members provide consistent quality and a superior level of work. Customers prefer working with the same familiar face through the entirety of the install to avoid confusion. The same technician provides on-site training to our client's staff, and answers follow-up calls. Your staff receives hands-on training for the software used to operate the display. Your dedicated project technician can even be available on-site to guide your new video operations team during your first game.  This representative is the go-to contact for any technical needs or questions post-install and takes care of any additional installs in the future.
Nevco has sustainable, repeatable installation processes, and the experience to anticipate unforeseen challenges. We've established a robust certification process, and only work with certified general contractors, architects, electrical contractors, and engineers to provide unparalleled service. As a result, installations proceed with minimal disruptions. We place specific contractors on projects that match their strengths, rather than just using the same team for every installation without considering if they are best for a particular design. This gives the client peace of mind that the contractors completing their install are the best for the job.
A Step Above the Rest
One of the most important steps in the Nevco process is developing PE (professional engineer) stamp prints. These prints certify a design will withstand all conditions. To generate these stamp prints, Nevco engineers research the exact location (state, city, zip code) and evaluate surrounding environmental conditions (soil samples, wind zone, etc.).
When it's time for the physical construction of the video board, Nevco offers advanced construction techniques and the most current industry accepted construction applications. We provide multiple options to offer a superior solution at the lowest possible cost. Our project managers provide a full scope of work and strive to minimize any "change orders" so clients don't face surprises or unbudgeted expenses.
A Long History of Success
Since 1934, Nevco has designed and manufactured customized sports scoreboards. digital LED video displays, and innovative scoring and statistical accessories for secondary, recreational, and professional athletics. We are your single source solution for all display and scoring equipment, as our products are intentionally designed to be compatible with each other.
Some competitors and package bidders will assemble their packages from different vendors, obtaining their video boards from one company and the scoreboard from another, resulting in a hodgepodge of items of varying quality that becomes an ordeal to navigate when technical issues arise.
Nevco offers a truly comprehensive service. Our video display products are developed, engineered, installed, and maintained in-house. To learn more about our indoor and outdoor installations, contact us today!
Latest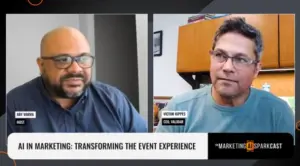 November 28, 2023
AI has been gradually changing the landscape of event technology at a very rapid pace. In an industry where staying ahead of technological trends is crucial, AI's impact on marketing and event management has become increasingly significant. As witnessed in the rise of account-based marketing and enhanced personalization, AI is effectively reshaping how events […]
Read More