PART ART. PART BUSINESS. ALWAYS INSPIRING.
Great content comes in many forms. Our extensive services guarantee that we can meet the demands of any project. Our proven process breaks projects into distinct phases to ensure we meet or exceed your expectations. Most importantly, attention to detail is at the core of our work no matter how large or small the job.
Discovery
In the very beginning, we ask a lot of questions to define your challenges, audience and goals. These details allow us to plan the project up front and avoid costly delays down the road.
Ideation
During the second stage of the process, we are ready to start generating ideas. With a solid strategy, our team members can start thinking outside the box to identify creative solutions.
Design
In this phase, we create a series of scaled down mock-ups and prototypes. By allowing you to review our work early, we can discover needs that did not present themselves before.
Production
This is when the rubber hits the road and we begin building your project. Utilizing the specifications laid out in the previous phases, we waste no time producing the final deliverables.
Execution
The live launch of any creative project is exciting and sometimes stressful. We will always provide assistance and support until the project is executed to your satisfaction.
At Diversified, we care about your content. We specialize in dynamic animation and vibrant digital design with fresh content to help take your brand to the next level. From company websites to corporate lobbies to mega entertainment venues, our job is to transform your vision into a powerful reality and express the essence of your company with state-of-the art digital technology. With our five-step process, we offer the solutions to your organization's unique media needs. We begin with communication to best understand how to serve you, and our creative team works hard through the idea, design, and production stages. Then we're by your side for live launch and beyond to ensure that your project is executed to your satisfaction.
Read More Here.
Latest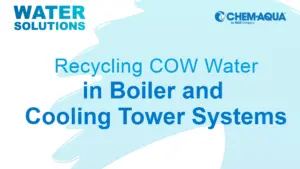 December 7, 2023
For the latest episode of ChemAqua's Water Solutions podcast, the focus was on an innovative approach to water conservation in the dairy industry. The show examined the potential of reusing Condensate of Whey (COW) water, a byproduct of dairy processing, and highlighted some of its economic and environmental benefits. Hosted by Dani Waddell, the informative […]
Read More