Protect Your Hotel's Investment in Pro AV Technology with Commercial-Grade Mounts
Digital video screens dominate daily life. Whether it be a computer screen, a mobile device, a television, a self check-out kiosk or announcement signage at the airport, people have grown accustomed to interfacing with digital displays. They have become so omnipresent and fundamental to our lives that many young people are more comfortable using customer-facing displays than with staff interactions. So, it comes as no surprise that hotels and businesses in the hospitality industry are investing in digital displays to better meet guest expectations and create richer experiences.
Investment in AV Projects
The U.S. accommodations sector is a competitive space that generates $293 billion in revenue. Hospitality brands are estimated to have spent 5.9% of their capital improvement budgets just on audio-visual projects in 2018. A Market Opportunity Analysis Report (MOAR) forecasted that U.S.-based hotel firms spent approximately $3.1 billion on AV projects last year.[1] The investment in installing or upgrading professional AV components allows hotels to expand their offerings and ensure their brand is at the forefront of digital technology so that guests enjoy a more memorable stay.
Outfitting Hotels with Digital Displays
Guest rooms, lobbies, ballrooms and social spaces all present excellent opportunities to integrate user-friendly technology that thrills. Estimates report that over 90% of hotel guests turn on the TV in their room, which is why smart hoteliers are investing in stunning digital displays that offer sharp resolution, premium entertainment content, and sometimes even the ability to order room service right from the screen.[2] Inside high-tech lobbies, guests can now speed through the check-in/out process with the assistance of digital kiosks. And, digital signage throughout a hotel property is now serving as engaging social hubs that broadcast user-generated media (photos, video clips) and allow guests to tag the hotel with hashtags from their social media accounts.
Generating a High ROI
Hotels can leverage their digital signage to generate a high return on investment. Digital displays can be used to inform guests about deals and promotions. Brands can even partner with external business affiliates to advertise promotions and increase customer spend. When used as an information kiosk or wayfinding tool, guests can consult digital screens for relevant information, allowing hotel staff to tend to more complex questions and enhance everyone's overall experience. Interactive check-in/out reduces time guests spend waiting in line at the concierge. And, screens embedded throughout a property can be used to drive profits by encouraging guests to visit fitness centers, bars, gift shops and spas.
The Problem with Consumer-Grade Mounts
While every business looks for ways to save money, it is never wise to cut corners by hanging a professional video screen on a cheap consumer mount that can fail and cause damage to a hotel's reputation. Interactive displays, such as lobby touchscreens, see high traffic and heavy use that consumer-grade mounts are not designed to withstand. Should one fail, it could put a guest or worker in danger of injury, exposing a hotel to liability. Consumer-grade mounts offer little or no warranties, and no verified compatibility with professional displays. Most insurance companies will not cover damage caused by a non-commercial grade product, so damage from a TV falling into furniture or slamming into walls will have to be covered by the hotel's profits. If an in-room television is down due to a faulty mount, it will be tough renting the room out, further decreasing revenue.
Commercial-Grade Mounts from Peerless-AV
An investment in commercial-grade digital displays must be complemented with robust commercial-grade mounts. For over 30 years, Peerless-AV has been the most trusted name in hotel video wall mounts. And now, we've been awarded the distinction of Official TV Wall Mount and Outdoor TV Provider of Forbes Travel Guide 2019. As the industry leader with over a 75% market share in hotel rooms, hospitality brands turn to us for reliable, commercial-grade mounting solutions designed, tested and proven to meet the wear and tear experienced in hotel guest rooms. Further, all our products are security rated for theft and tamper-deterrence, and/tested to 4x load capacity, ensuring guest safety.
Peerless-AV is proudly able to say that we're the only professional AV mount manufacturer that has never had a recall. We've designed our mounts with the end-user and installer in mind for hospitality applications, making them easy and fast to install. In order to provide the highest level of client satisfaction, we offer the industry's only dedicated hospitality team consisting of engineers, product managers and customer service representatives who work directly with TV manufacturers to ensure proper mount functionality. Our custom mounting solutions team can solve even the most complex design and technology integration challenges by creating a special mounting solution crafted for any unique application. Click the link to learn more about our featured hospitality products.
Latest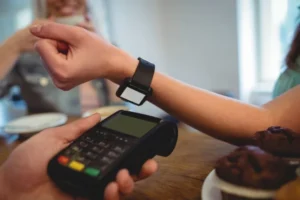 September 23, 2022
Inflation and ongoing concerns of a recession are affecting consumer spending behaviors. And as always, the restaurant industry is a great place to take the temperature of what people are willing to
Read more