SNA Displays Announces Sleek All-in-One Direct-View Product Offering
NEW YORK—SNA Displays is announcing the release of its all-in-one direct-view LED product series, ASPECT™. The initial rollout of the new plug-and-play displays includes four standard sizes, all in 16:9 aspect ratio and high-definition (HD) resolution: AS108, AS135, AS162, and AS216, indicating diagonal inches.
ASPECT display products are ideal for conference rooms and meeting spaces; bars, restaurants, and lounges; event booths, banquet halls, and auditoriums; media rooms; and houses of worship. Each all-in-one display has a slim 4" depth, including its frame, and comes pre-configured, so no calibration is required during setup.
"The key to this technology is that it's simple and easy to use," said Rick Bortles, vice president of global sales at SNA Displays. "Fine-pitch LED has already proven to be the preferred technology for close-quarter applications, and these all-in-one displays take it to a new level. Video walls and mobile video applications have never been so user-friendly, or so attainable."
The new LED displays are designed to be set up and installed by a two-person crew in eight hours or less.
Each ASPECT shipment includes required mounting hardware, and SNA Displays offers free structural engineering consultation. Products are also available with an optional stand, allowing for greatly increased mobility. Other features include integrated cable management for a clean display presentation, a handheld magnetic tool for simple front-access maintenance, and the latest in LED processing in a minimized smartbar format, requiring no additional processing or rack equipment.
Users can operate the digital displays through a variety of connection methods including Miracast, Apple AirPlay, ClickShare, Bluetooth, WiFi, and direct connection via HDMI or USB. Each ASPECT offering supports split-screen inputs where multiple signal sources are cast simultaneously to the display.
Like with a standard TV, users can navigate the onscreen interface with an included remote or through other devices such as smartphones, tablets, and laptops.
For more information and specifications on the ASPECT all-in-one product series, visit snadisplays.com/products/aspect.
About SNA Displays
SNA Displays brings creative visions to life by building high-end digital displays as vivid and dynamic as the imagination. SNA Displays employs a team of SNAPros™—engineers, skilled project managers, systems experts, installation managers, and support staff—whose mission is total project satisfaction.
SNA Displays is headquartered in Times Square and has worked with clients to design and build some of the largest and most recognizable digital spectaculars in the world. Discover how Dreams Live Digitally® at snadisplays.com.
Latest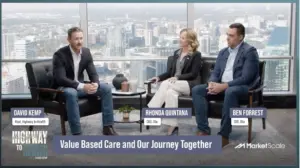 December 7, 2023
As of recent times, the healthcare industry has been progressively shifting towards value-based care, a model that emphasizes patient outcomes over the quantity of services delivered. This transition represents a significant shift that promises to enhance patient experiences and outcomes while controlling healthcare costs. With a growing emphasis on this approach, especially over the […]
Read More