The Benefits of Additional Displays for Remote Work
The world has adapted to a new normal in recent months, transitioning to working remotely and attempting to maintain efficiency during an uncertain period.
However, this new focus on remote capabilities is likely to extend well into the future, as the current necessity has accelerated an already occurring shift toward flexible, remote connectivity, collaboration and communication.
With this shift in mind, taking a look at best practices for working from home or other remote locations is critical – and leveraging multiple displays is one of your best tools in elevating remote workflows and efficiency.
Here are some key benefits of working with multiple displays:
Ease of Sharing Information and Files
When you need to save a project to a different location, open it in another application or simply reorganize critical information and files, having an additional display makes things incredibly simple. Would you rather simply click and drag, or go through the minimize, open, save, minimize, repeat cycle?
Reduced On-Screen Clutter
Using a second or third display is all about real estate. We've all been there – your desktop is so cluttered that you've literally run out of room, you can't find what you need, when you need it, and every window you're working in is either too small or needs to be minimized and opened repeatedly. There's a better way.
Increased Multitasking Ability
When working on a project or file in many applications at once, it's much easier to be efficient and quick without sacrificing quality when you can view everything at one time. Having multiple screens also enables you to keep necessary applications like email and communication channels open at all times, even when you're simply passively monitoring them.
Comparisons and Referencing Made Simple
Need to see the changes to a PDF or Word document? Interested in how your latest color edit turned out on your photo or video? With multiple displays, you can directly compare updated versions of projects in real time and without having to make an effort to remember a previous version. The increased real estate also allows for bigger windows, letting you examine fine details.
These are just a few of the many benefits of the increased real estate provided by the use of multiple monitors. The bottom line is this – with more than one display, you'll not only make life easier, but notice immediate boosts to your overall remote productivity.

Looking Ahead to the Future of Remote Work
At Mimo Monitors, we're committed to supporting your remote-work efforts not only during this period of uncertainty and in-person restrictions, but for years to come.
Our monitors and displays are ideal for use as additional screens, helping you make best use of your space – and reach your full remote potential.
To learn more, contact us today.
Latest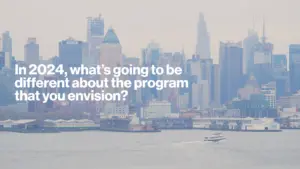 December 1, 2023
In the dynamic telecommunications landscape, Verizon's Partner Network continues to evolve, adapting to new trends and opportunities. For another segment featuring Mark Tina, VP of Indirect Channel Distribution and Channel Chief at Verizon Business Group, he explores exactly what types of significant changes and advancements the Verizon Partner Network will see in 2024. In this […]
Read More