VER Announces Merger With PRG
VER today announced that, as part of a comprehensive transaction supported by its second lien lenders, including funds managed by GSO Capital Partners, it has entered into an agreement to merge with an entity controlled by Production Resource Group LLC ("PRG"). To facilitate the implementation of this pre-negotiated transaction, VER today filed voluntary petitions for reorganization under Chapter 11 of the U.S. Bankruptcy Code in the U.S. Bankruptcy Court for the District of Delaware. These filings only affect the Company's North American operations.
By uniting, PRG and VER will meet evolving client needs and offer solutions, resources and expertise in ways neither company could achieve independently. Clients will have access to an extraordinary array of equipment and services, and the most talented team in the industry.
VER will continue operating in the normal course during the Chapter 11 process. Clients who have on-going productions as well as new clients who sign on with the company during the process, can be confident that their project will not be interrupted. All employees will receive their usual wages and benefits, and VER expects to work constructively with its suppliers as usual. Additionally, because VER has already reached agreements with certain key stakeholders on the framework of its restructuring plan, VER expects to emerge from Chapter 11 quickly.
Read the full article here
Latest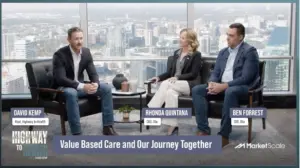 December 7, 2023
As of recent times, the healthcare industry has been progressively shifting towards value-based care, a model that emphasizes patient outcomes over the quantity of services delivered. This transition represents a significant shift that promises to enhance patient experiences and outcomes while controlling healthcare costs. With a growing emphasis on this approach, especially over the […]
Read More