Watch: Conde Nast Uses LED to Enhance New Office
One goal for Conde Nast as it developed a new office space for it's digital staff in London, UK, was to create a dynamic collaborative environment. To increase efficiency, Conde Nast installed an LED media wall that allows workers to organize meetings, display finished work and arrange calendars.
The company hired LED provider Christie to make the space more engaging and interactive. It also brought in Architects from MCM to designed it's new international home. The installation was completed by Focus 21.
Latest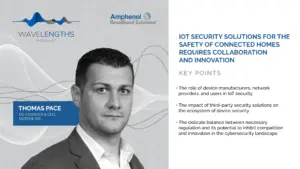 November 28, 2023
Since the introduction of smart devices, the world has increasingly become dominated by interconnected devices but IoT securitydemands are also growing. The "connected home" has shifted from what was once a futuristic concept to reality. With the global smart home market projected to reach $135.3 billion by 2025, the conversation around the security of these […]
Read More