Watch: Hickory Global Partners Announces Strategic Alliance with SmartSource
Hickory Global Partners announced a strategic alliance with SmartSource Computer & Audio Visual Rentals this week. SmartSource is one of the nation's leaders in AV technology solutions for businesses. Hickory creates global partnerships between travel managers and suppliers.
The agreement makes SmartSource Hickory's preferred partner for various technology rentals and leading-edge technologies. Hickory's members will now have access to a suite of computers, A/V tools, projectors, interactive displays, and other technological advances.
Latest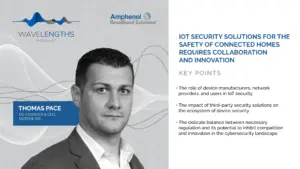 November 28, 2023
Since the introduction of smart devices, the world has increasingly become dominated by interconnected devices but IoT securitydemands are also growing. The "connected home" has shifted from what was once a futuristic concept to reality. With the global smart home market projected to reach $135.3 billion by 2025, the conversation around the security of these […]
Read More