What AV Applications are Surging in America's Classrooms
Advances in technology have been changing the way people live, as well as the way people learn. In the education sector, audio-visual technology (AV) is reshaping classrooms. Teachers use these technologies to engage students through interactive experiences, creating an educational culture of active learning.
Popular AV Technology in Classrooms
One of the most popular forms of AV in classrooms today is the smart board. This type of projection screen is interactive and connected to the internet. Students can draw on, select from, diagram, and otherwise engage with these screens. A wide variety of online resources can integrate with smart boards so that teachers can teach diverse lessons using the technology.
How This Technology is Advancing the Education Sector
Besides smart boards, other forms of technology commonly used in classrooms today include podcasts, Skype, simulcasting, etc. Due to these technologies, students are able to be more active learners. They participate in their education by interacting with course material firsthand and by connecting with the larger world.
Networking and connectivity outside the traditional classroom are some of the major changes technologies have afforded. Learning can now be completed remotely. Courses can be supplemented with digital homework that is automatically corrected, helping students learn from mistakes quickly. Tablets and other handheld devices connected to Wi-Fi allow students to complete and participate in activities in real-time while teachers can track their progress.
Expected Progress in Educational Technology
As educators continue to find ways to integrate technology into the classroom for the betterment of their students, tech companies are also advancing their designs and products. It is expected that cloud computing, big data, and augmented reality (AR) are going to influence the classroom in the near future.
Latest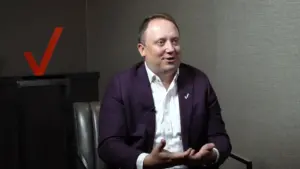 December 1, 2023
For a special episode of The Verizon Partner Network the focus was on the considerable role of partnerships in the Verizon Partner Program and the leaders shared their perspectives on the initiative. Their conversation brought about a lot of thought-providing context on the evolving telecommunications landscape. In today's era, collaboration and integration are key to […]
Read More