WHAT YOU NEED TO KNOW ABOUT DIGITAL SIGNAGE DISPLAYS
Everyone wants to upgrade to digital signage. However, those unfamiliar with the technology may initially be intimidated by the various components necessary to create a digital signage network, deeming it far too complex and time-consuming. Never fear! Whether for revenue, branding, education, or information, this guide will help stakeholders navigate the basics of digital signage solutions.
What Is Digital Signage?
The proliferation of digital signage in public spaces has reached mass proportions. From LED video walls to LCD to projection, digital displays are used everywhere, including restaurants, airports, stadiums, museums, stores, hotels, on roadsides, and even in schools. From displaying content such as digital images, video, streaming media, and information, digital signage can provide way-finding, instructions, marketing information, advertising, and so much more. The only limit to a digital signage network is the imagination.
For businesses, digital signage can be used to provide messages, services, and notices to clients. They can provide ads to customers in the forms of digital posters and moving ads. They can even stream RSS feeds, live TV, and social media. Digital menu boards simplify offering and price changes for restaurants and other service providers. Used outdoors, messaging on digital billboards and smaller displays can also be easily changed, offering maximum flexibility at a very low cost. Further, audience targeting can be redirected based on the time of day, the day of the week and special days throughout the year.
You Mean I Can Afford a Video Wall?
In years past, video walls were considered a cost-prohibitive extravagance, used typically in large venues such as stadiums, malls and casinos. Today, however, expansion in technology and decreasing costs are resulting in video wall installations in more and more locations, both indoor and out. Although LCD is currently the more popular choice, LED is gaining ground rapidly as manufacturing prices continue to drop.
An LED video wall is a solitary screen comprised of multiple Direct View LED displays (also known as DV) that work cohesively to display content. Durable and long-lasting, LED screens are very efficient, and thus, very cost-effective to operate. Unlike a standard light bulb, LEDs are illuminated by the movement of electrons in a semiconductor material, containing no filament that can burn out or run hot, opening up a wider variety of applications when compared to the hotter-running filament-lit signs of the past. And as LED pixel density continues to shrink, the popularity of LCD over LED shrinks in pace. Further, between the two, only LED can achieve "true black," providing sharper images and bolder contrast.
Award-Winning Displays from PixelFLEX
With a wide variety of award-winning LED displays, PixelFLEX can help create nearly any size and shape screen. Our display systems are seamless, providing clear and detailed images. We have a large range of creative solutions—from 1 to 100mm, available in either indoor, outdoor, or curvable configurations—that will increase curb appeal, target impulse buyers, or simply attract attention. An LED video wall solution from PixelFLEX is a convenient, compelling and cost-effective way to reach your viewers dynamically while increasing brand recognition.
Latest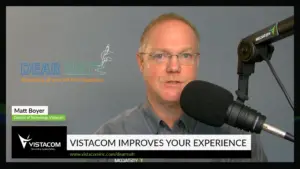 December 11, 2023
In a time when the AV industry supply chain faces unprecedented challenges, understanding its current status and future trajectory is crucial. In this week's segment of "Dear Matt," presented by Vistacom, host Matt Boyer, the Director of Technology at Vistacom, brings his over 30 years of experience in the audiovisual industry to the status […]
Read More