Why You Won't Be Able to Avoid Virtual Reality for Much Longer
Virtual reality experiences are growing more popular in different industries to enhance customer experiences. Restaurants, sports, theaters, service industries and even non-profits are using VR to create more excitement and understanding of companies' values.
According to TechCrunch, Lyft has starting exploring ways to integrate virtual reality and augmented reality into their rides. Several patent applications are creating a space where Lyft riders can travel to space and explore different realities depending on the turns and twists of the Lyft vehicle. Riders can share their experiences on the app to create a more connected user experience.
VR is usually seen as a way of entertainment, as seen on YouTube's channel Virtual Reality, which has gained more than 3.1M subscribers. Each video creates a new experience for VR lovers, such as a 180-degree tour of Ashley Tisdale's closet and a 360-degree view video titled "Kangaroos and Coffee."
VR is quickly expanding beyond entertainment. The medical and nonprofit fields have started to use virtual reality as a way to spread awareness and help others.
Doctors are using VR to cure some of the most challenging health problems. VR was used as a vital tool in the successful separation of conjoined twins at Masonic Children's Hospital in Minneapolis. The three-month-old twins were joined far more extensively than some other conjoined twins, with intricate connections between their hearts and livers. That meant the surgery to separate the twins would be unusually complicated and dangerous. The surgery team decided to use all the medical imagining, such as CT and MRI scans, to create a virtual model of the twins. This allowed the doctors to explore potential dangers before the surgery even began.
Also, doctors have even found it helpful to use VR equipment on patients who cannot undergo full anesthesia for surgery. VR can reduce patient requests for certain medications including opiods, according to the Washington Post. It has been used as a viable option for many patients in need.
VR is used for better in the non-profit field as well. Be The Match, a national bone marrow registry, has been using VR at select events to spread the word about their mission to save the lives of patients with blood cancer.
Be The Match's role is not only to support patients in need of a bone marrow transplant, but to also educate the public about becoming marrow donors. A majority of patients in need are unable to receive a lifesaving transplant because no matches exist on the registry. The nonprofit hosts a variety of drives in the community to add new donors on college campuses.
In the Fall of 2018, Be The Match introduced a VR campaign to get students excited about the registry. Community Engagement Representative Zach Faerber said, "VR is an excellent tool when I'm trying to bring college students over to our educational booth. Students want to be involved and this interactive tool gets students excited to save lives!"
Virtual Reality is growing quickly. What once started as a form of escapism, has now grown into a rapidly expanding industry but still has a long way to go.
For the latest news, videos, and podcasts in the Pro AV Industry, be sure to subscribe to our industry publication. A new episode of the Pro AV Show drops every Thursday.
Follow us on social media for the latest updates in B2B!
Twitter – @ProAVMKSL
Facebook – facebook.com/marketscale
LinkedIn – linkedin.com/company/marketscale
Latest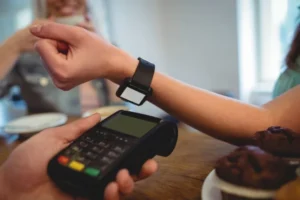 September 23, 2022
Inflation and ongoing concerns of a recession are affecting consumer spending behaviors. And as always, the restaurant industry is a great place to take the temperature of what people are willing to
Read more