DSE 2019: TRANSFORMING CUSTOMER EXPERIENCES WITH INNOVATION AND DISRUPTION
There is no better show to attend to check the pulse of the digital signage industry than the Digital Signage Expo––the world's only international industry dedicated show. This immersive experience offers attendees a full-scale introduction to every aspect of digital and interactive signage.
TRANSFORMING EVERY EXPERIENCE
This year's theme at DSE is "Transform the _________ experience," which includes traveler, customer, shopper, restaurant, guest, campus, healthcare, visitor and much more. Digital signage enables brands to create memorable experiences in just about any application you can imagine. There are really no limits to what can be done to transform a user's experience.
With over 4,000 users, system integrators, distributors, installers, and professionals, attendees will have the opportunity to better understand how their industry can use digital signage to communicate and connect with their audiences. Digital signage originated as a simple way to pass along information, often taking the place of static signage. Now, with the innovations of AI, social media, analytics, and mobile technology, digital signage is capable of doing much more. You'll learn how these areas can merge with digital signage and more throughout the course of the week. Attendees will have the chance to attend 75 unique education sessions, workshops, and panel discussions.
DESIGN AND TECHNOLOGY: RETHINKING DIGITAL COMMUNICATIONS IN THE 21ST CENTURY
For successful digital comm implementations, both design and technology are necessary. Each is equally important and will continue to be in the future. Digital signage, always a sector committed to innovation, is on the cusp of offering new opportunities to brands. Rethinking the way that digital signage creates experiences is in order.
First, digital signage is becoming more affordable. Today, you can purchase a 4K LED TV for about the same price as a color acrylic print. Digital signage adoption, with screens that play animated content, have a much more powerful presence that a static sign, and now it's no longer cost prohibitive for companies to be all in.
Digital signage also doesn't have to be in a box, literally. New sizes and shapes will soon be the norm allowing you to construct a display wall based on more complex designs. This flexibility is now possible because of new manufacturing processes that allow screens to be cut like paper for any size or shape. Couple this with short-throw laser projections, projection mapping techniques, and electronic ink, and you have the ability to create digital signage on any surface. This could transform signage in general from endcaps at retail stores to large-scale productions in a variety of spaces.
Next, is the significant trend of interactivity. Screens can now respond to users and other screens. Voice, gestures, and facial expressions can all be "read" by digital signage, offering haptic communication in response. This technology will become more prevalent as a new way to tell a story—one that the user is a part of.
ENGAGING AUDIENCES WITH CUSTOMIZED EXPERIENCES
Engaging audiences with any type of content isn't easy but making it more dynamic and customized is a start. For a brand to be able to pull this off requires a lot of moving pieces. The message of the brand should remain clear and consistent as well as allow for self-updating content to be included. Your audience will also appreciate real-time, relevant local information, not just the time and weather. For example, Apple stores have a concept called "Today at Apple." This content is meant to inform and interest viewers without being overly salesy. It gives the customer time to explore the environment and spend more time at the store. This helps creates an emotional connection to the brand and message. To do this right, as Apple has, you have to consider who your audience is and what matters to them in that moment.
DIGITAL SIGNAGE DISRUPTION: VR AND VISUAL EFFECTS
Virtual reality is primed to be a new disruptor to digital signage. There are many ways in which VR and digital signage can completely revolutionize certain situations. When paired with digital signage, it has the capacity to create some of the most immersive experiences ever.
Digital signage is actually an extension of VR. Consider some of these possibilities. A real estate agent could take a buyer on a home tour without leaving the office. Museums can use them to create an experience that's a real game changer, bringing art or displays to life and more accessible to visitors. In retail, using VR and digital signage could be the next step of letting buyers try before they buy. These are just a few examples of the opportunities for these two technologies to work together.
Omnivex, a leading software provider for all aspects of digital communications, looks forward to exploring these exciting topics and more at this year's DSE. We'll be looking at all the latest trends and inspirations to transform customer experiences across industries. To learn more about digital signage and modern marketing, check out our eBook.
Latest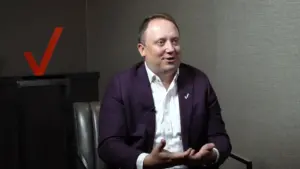 December 1, 2023
For a special episode of The Verizon Partner Network the focus was on the considerable role of partnerships in the Verizon Partner Program and the leaders shared their perspectives on the initiative. Their conversation brought about a lot of thought-providing context on the evolving telecommunications landscape. In today's era, collaboration and integration are key to […]
Read More