Fiberguide Gears Up for the UK's Premiere Event for Photonics and Light Technologies
f you're involved in photonics, fiber optics, or other advanced light technologies, you know what a challenge it is to keep up with this rapidly changing industry that's growing every year. That's why it's essential to attend PHOTONEX EUROPE LIVE! Photonex attendees represent every part of the supply chain including suppliers, consultants, industrial users, researchers, scientists, and innovative newcomers. That's why Fiberguide is excited to be attending Photonex as an exhibitor.
PHOTONEX EUROPE LIVE! is a Great Place to Network
Ricoh Arena in Coventry, UK will host Photonex on October 10th and 11th. This exciting and allows attendees to get a first look at ground-breaking technology, innovative solutions, and the latest industry trends, all at no charge. Photonex provides key players in the photonics industry the opportunity to network face-to-face and share valuable information. The free conference also offers educational sessions and expert-led presentations and discussions. Further, attendees can interact with exhibitors to examine, handle, compare, and test-drive the latest products and technologies.
Come See Fiberguide in the Exhibition Hall
Fiberguide will be attending Photonex as an exhibitor at Booth C14 to promote their fibers for photonics applications, including their RARe Motheye Fiber. This patented fiber is the result of a unique process which creates randomized nanostructures on the fiber surface. This results in fiber optic cables with improved anti-reflective properties, extreme durability, and high efficiency when compared with those made with the non-randomized processes commonly used in AR coatings. Fiberguide's cutting-edge RARe Motheye Fiber is engineered from nature to bring colossal and revolutionary bandwidth and superior wavelength range when compared with coated thin-film surfaces.
Fiberguide is an Industry Leader in Fiber Optics
Fiberguide delivers efficient, cost-effective, practical fiber optic solutions engineered to meet the unique needs of our customers across the globe. For more than three decades, Fiberguide Industries has been a reliable, long-term, strategic partner with OEM manufacturers, providing large core specialty optical fiber, high temperature metalized optical fibers, and packaged fibers in a variety of assemblies and bundles for optical power delivery and optical sensing applications. Visit Fiberguide at PHOTONEX EUROPE LIVE! at Booth C14 to see our innovative products firsthand.
Read more at fiberguide.com
Latest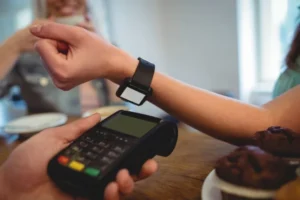 September 23, 2022
Inflation and ongoing concerns of a recession are affecting consumer spending behaviors. And as always, the restaurant industry is a great place to take the temperature of what people are willing to
Read more