Leasing on the Rise: Obscure Products and Services
No matter how large or small your organization, financing a business and managing cash flow is always a challenge. But when acquiring vital new equipment, such as computers, machines, or vehicles, becomes necessary to expand your business capabilities and take your organization to the next level, money becomes an even bigger concern. If your business doesn't have the capital on hand and you want to keep your equipment contemporary, leasing is a terrific option.
Leasing is Becoming Increasingly Popular 
Leasing is on the rise in a broad range of businesses and industries. In fact, the Equipment Leasing and Finance Association reports that about 80% of U.S. companies lease some or all of their equipment. Under the right terms, leasing can help a business conserve working capital while securing the latest equipment and tools in order to stay competitive and grow. With a lease, monthly payments are typically lower than they would be with a loan, and are typically financed at a fixed interest rate instead of a floating rate. And since a lease shows up on an income statement as an expense rather than a purchase, the company's balance sheet remains more liquid. Finally, leasing allows a company to continually update equipment, and avoid maintenance fees.
Is Leasing Right for Your Business?
Here are common situations when leasing makes sense:
Your business needs to stay on the cutting edge – Certain industries, such as healthcare or electronics, need to replace obsolete technology frequently. Leasing makes this cost-effective.
You need to conserve capital – Leasing frees up cash for more pressing needs.
You want to get rid of old equipment – Many equipment leases will offer credit on old trade-ins, saving you the hassle of finding a buyer.
You want to take advantage of tax incentives – Under Section 179 of the IRS tax code, leasing is often entirely tax deductible, provided you meet certain terms and don't exceed the maximum.
You don't plan on keeping the equipment for long – If you don't need to keep the equipment for decades or you just want to see if it meets your needs, leasing often makes the most sense.
Some Obscure Rental Products and Services
You probably already know you can lease office equipment, furniture, and factory machinery. But there are some obscure items you can rent that might surprise you:
Fitness Equipment – You didn't really think your local gym laid out cash for those rows of expensive ellipticals and treadmills, did you? Leasing allows gyms to replace these heavily-used (and abused) pieces of equipment more often.
Fire Trucks, Police Cars, and Ambulances – It often makes more financial sense for municipalities to lease first-responder vehicles to improve cash flow. In addition, low interest rates and flexible terms are often available to governmental entities.
Art – Many businesses want to project a high-end image, but sinking a bunch of cash into paintings and sculptures just doesn't make sense. Leased artwork can be changed out as tastes change or just to add new interest to a space.
A Private Island – For just $500 to $150,000 a night (depending on location) you can rent your own private island for a corporate retreat, unforgettable destination wedding, or once in a lifetime vacation.
Goats – Cost-effective, quiet, and eco-friendly (they even produce their own fertilizer), a herd of goats can be used to landscape or clear land – they even eat poison ivy!
Casket – Why buy an expensive casket if a loved one is going to be cremated when you can rent one instead? (And if no one shows up to the funeral, you can even rent mourners as well.)
We Can Help You Lease a Truck! 
All this talk of obscure leases may not make sense now, it soon will! Leasing helps all types of businesses acquire the equipment they need to conduct their business operations. Whether your business needs a single truck or on entire fleet, On The Move can help make leasing fast and easy. And we want you to get more out of your lease than you pay into it, so we'll help you monetize your truck every way possible. When you do business with On The Move, we'll help transform your truck lease agreement into a true investment.
To find out more, visit http://www.onthemovetrucks.com/.
Latest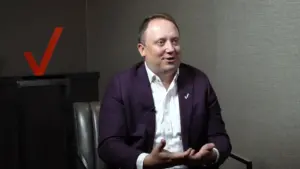 December 1, 2023
For a special episode of The Verizon Partner Network the focus was on the considerable role of partnerships in the Verizon Partner Program and the leaders shared their perspectives on the initiative. Their conversation brought about a lot of thought-providing context on the evolving telecommunications landscape. In today's era, collaboration and integration are key to […]
Read More