Make Your Ride on the Road Feel Like Home Sweet Road
Whether you're simply looking to spice up your RV's interior with some creative accessories or splashes of color, or you're ready to take on a serious overhaul involving tearing out cabinets or replacing appliances, the best place to start is by exploring the latest interior design trends. The timing couldn't be better, either, with the world of décor taking some interesting — and sometimes divergent — directions for 2018. With texture, color, creative storage, and metallics being key in RV interior design trends this year, a plethora of ideas abound for your transformation project. 
What's Good for the Home
Decorating your RV can make your ride on the road feel like home. That's why vintage trailers and RVs are stepping up their design game and taking their décor to the next level. With more options available than ever before, now is the perfect time to make some changes and add unique details, luxe upgrades, and stylish storage solutions to your home on the road. 
Feel Your Way
Texture, color, and wallpaper are critical components of home décor, so it's time that the RV world got in on this trend as well. Adding some wall art — like brightly-colored digital prints — can breathe new life into a small space. But don't stop there. Texture can be added with accessories, throw pillows, or rugs in various fun fabrics. 
Contain Yourself
Great storage is a perk in any home, but especially a tiny one. If you don't keep a lot stored in your cabinets, consider removing the doors and repurposing them as shelves for books, photos, or meaningful mementos that can add your unique personality to a space. From creative cabinets to open shelving, the possibilities are endless. 
All That Glitters
We all like a little shine and sparkle in our lives, and metallics are still hot. According to designer Julie Thigpen with HGTV, "Vintage gold and brass are making a comeback in home décor," and a few pieces for accent can add a luxury feeling without overwhelming a room. Metallic spray paint can liven up a worn piece or adding an accent wall in gold or copper can make a striking difference. 
The Genesis Commitment
The in-house engineers and designers at Genesis collaborate and consult with our customers to address the complexities of RV interior planning — from weight and material benefits to style and aesthetic considerations. With a proactive relationship which feels more in-house than outsourced, our goal is to offer much more than a typical supplier or outsourcing partner.
Genesis products marry the luxury of home with the practicality of the road, offering utility and functionality without compromising on style or comfort. Let the experts at Genesis help make your RV feel like home sweet road.
Learn more here about all the ways Genesis helps make RV's feel a lot more like home.
Read more at genesisproductsinc.com
Latest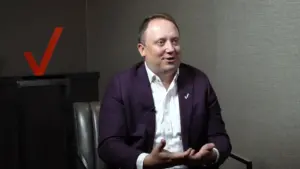 December 1, 2023
For a special episode of The Verizon Partner Network the focus was on the considerable role of partnerships in the Verizon Partner Program and the leaders shared their perspectives on the initiative. Their conversation brought about a lot of thought-providing context on the evolving telecommunications landscape. In today's era, collaboration and integration are key to […]
Read More