SUPPLEMENT DELIVERY FORMS CAN BE AS IMPORTANT AS THE SUPPLEMENT ITSELF
Now that you have the perfect formula to add to your product line, what dosage form should you choose for delivery? Capsules, tablets, softgels, powder or liquid? During the development process for a new dietary supplement, besides the choice of active ingredients, it's important to consider the final dosage form. The dosage form is not only important for how the product will ultimately be presented to the consumer but also may have critical influence on the formulation itself due to technical, efficacy and shelf life constraints.
Fortunately, there are a variety of dosage delivery options across supplements and plenty of new technologies and trends in the industry.
Powders and Liquids: Mixing it Up
Traditional forms such as tablets and capsules along with powders and liquids require different packaging and storage conditions to deliver safe and efficacious products while still appealing to shifting consumer trends. When deciding which supplements are best suited to an individual's needs, in addition to overall product quality, it is essential to consider how delivery form may impact usability, stability and shelf life. Otherwise, you end up with products that harden, oxidize, taste bad, mix badly, change color, or even become rancid. Certain ingredients, for example, mix best in powder form. Protein or other nutrients that do not require exact measurements are especially well-suited to powder formulas. The downside is that powder sitting in water over time can cause microbial growth, making it dangerous to consume. Liquids are another option, especially for a quick, no-hassle way to take a supplement. However, liquid formulations limit the amount of active material available in a serving and are not ideal for bad-tasting substances. Popular dosage forms are diverse and expanding with consumer preference.
Tablets, Capsules, and Softgels: All in Good Taste
Capsules are perfect for almost any product needing a highly precise dosage measurement or for those with a bad taste. Tablets can also deliver a precisely measured dose and offer a similar breakdown time to capsules: about 20 minutes. However, it is possible to scientifically manipulate dissolution time by coating capsules in ingredients targeted to certain delivery specifications. Softgels offer an effective delivery form for liquid or oil-based formulas. Available in different sizes and colors, the contents are typically suspended in oils, making softgels and ideal delivery form for lipid- and fat-soluble nutrients such as efficacious oils, fatty acids, fat-soluble extracts or fat-soluble lettered vitamins. Innovative capsule-in-capsule technology makes it possible to combine both powders and liquids into a single dosage form, creating new opportunities to have incompatible ingredients play well together to deliver added benefits not previously possible.
Powders in Stick Packs: Easy-to-Swallow Innovations
Powders in stick packs, or sachets, are gaining popularity. These new technologies have been developed partly in response to issues of swallowability. Other dosage forms or delivery systems are seeing increasing interest to avoid the "pill fatigue" issue that seems to be trending. Powders in Stick Packs and liquids in "shots" seem to be gaining ground in the market due to their convenience and portability for today's on-the-go lifestyle.
Important Considerations for Supplement Dosage Forms
Quality will always be a key consideration in choosing wellness supplements. However, efficacy and bioavailability are critical as well. Depending on the dosage form, one may have to rethink formulation requirements to accommodate the attributes needed. For example, flow and compaction characteristics, particle size and solubility all must fit the purpose for solid dosage forms. Add to those taste and appearance characteristics for those forms that will be consumed in powder or liquid forms and formulation issues can become much more complicated. Shelf life requirements are also a major consideration that should not be overlooked in the choice of ingredients, dosage form and packaging format. After all, the best ingredients in the best dosage form hold little value to the consumer if they do not deliver the best quality and efficacy at the stated expiration date on the label.
As a start-to-finish provider, Deerland Probiotics & Enzymes delivers contract manufacturing services for science-backed enzyme and probiotic-based formulations. Learn more here about the manufacturing capabilities of Deerland Probiotics & Enzymes.
Latest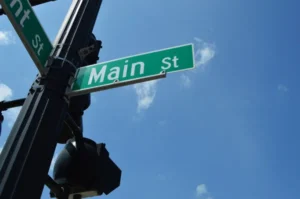 October 7, 2022
On Tuesday, September 13, 2022, the Dow dropped 3.94% after an August inflation report indicated a 0.1% month-over-month rise. Tech stocks bared a large brunt of the losses, with Meta dropping 9.4%
Read more