WHAT DOES THE FUTURE OF INFORMATION AND IT LOOK LIKE IN 2019?
Since the late 90s, when internet adoption became mainstream, there have been extensive predictions for the future of information and IT. While many seemed fantastical, space-aged imaginings of a technological culture gone too far, countless of these insights have indeed materialized, providing for a complex, yet connected world most could never have imagined. So, what does the future of information look like in 2019?
EARLY ASSUMPTIONS
In a 2003 Harvard Business Review article, author Nicholas G. Carr asserted that IT had become ubiquitous and commoditized.1 In his view, IT was merely a standard cost of doing business that offered no competitive advantage. In the years to follow, cloud computing deconstructed the traditional IT organization and businesses have flocked to inexpensive or free applications as the cornerstone of their operations. With competitors mainly utilizing the same tools, the competitive advantage has shifted to other technologies.
MICROSOFT'S VISION FROM 2009
Known for setting industry trends, Microsoft is often looked to when it comes to the future outlook of information and IT. In 2009, a short video called, "Microsoft Office Labs Vision 2019" was released to the public.2 The video displays a futuristic world of technology that, at the time, may have seemed improbable. Featuring innovations like touchscreen windows and a digital interactive newspaper, the video piqued the imagination and instilled within us a future of possibilities yet to come. While it's true that a few of these technological predictions haven't made it to the consumer level yet, today, many seem less far-fetched than they did when Microsoft recorded the video a decade ago.
ACCENTURE'S VISION FROM 2011
In 2011, Accenture distributed its vision of future tech, predicting technology to become fully incorporated with business trends and societal movements.3 Accenture maintained that the path of IT carries as much importance for businesses and governments as it does for technology sector. They also took note of strides in data analytics for business integration, cloud computing, a shift to service-centric architecture, social networks driving business intelligence, and a transformation in data privacy risk interpretation.  Accenture also noted that IT was no longer a supporting function, but rather a leading player in the lives of individuals.
While the report is a more matter-of-fact approach to the future of information and IT than Microsoft's video, their intent to prophesize the direction of technology is similar. Much like Microsoft's predictions, some of Accenture's views have come to fruition or are still an anticipated possibility, while others have fallen short of the actual trajectory technological innovation has taken.
TODAY'S PREDICTION FOR THE FUTURE OF IT
The vast array of emerging technologies today offers an even broader spectrum of possible expectations for the direction of information and IT. From automation and artificial intelligence to the internet of things4, modern technology solutions have the potential to impact every aspect of our lives and forever shape the path of society and technology. They represent significant gains in efficiency and productivity by empowering machines, and even networks of machines, to interact intelligently, learn, and improve on their own. Further, various new currencies are gaining a foothold in the economic world (i.e., cryptocurrency and blockchain technology), and their growing popularity could have a lasting impact on financial systems globally. Blockchain technology integrated into cryptocurrency promises to deliver added benefits in numerous industries as well.
Regardless of what the future of information and IT holds, Omnivex is committed to staying current with both existing and emerging technologies, creating cutting-edge software to deliver complete digital communication network management solutions. Simply put, Omnivex enables organizations to improve the collection, distribution, and presentation of critical business information, ensuring our customers success.
1https://hbr.org/2003/05/it-doesnt-matter
2https://www.youtube.com/watch?v=bwj2s_5e12U
3https://insuranceblog.accenture.com/wp-content/uploads/2013/07/Accenture_Technology_Vision_2011.pdf
4https://www.business2community.com/tech-gadgets/5-future-technologies-will-mainstream-2020-02006302
Latest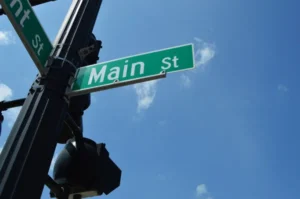 October 7, 2022
On Tuesday, September 13, 2022, the Dow dropped 3.94% after an August inflation report indicated a 0.1% month-over-month rise. Tech stocks bared a large brunt of the losses, with Meta dropping 9.4%
Read more