MarketScale Mornings: Retail's Direction in the Aftermath of NRF 2020
On this episode of MarketScale Mornings, hosts Daniel Litwin and Tyler Kern were joined by retail guru and industry leader Tony D'Onofrio.
D'Onofrio, Litwin and Kern unpacked the high points of NRF 2020, Retail's Big Show, and
In particular, MarketScale's Geoffrey Short said the mood on the show floor centered around a few key trends – data and its potential applications in the retail industry, the need for a blending of ecommerce and traditional retail spaces as innovation and customer desires continue to snowball, growing cybersecurity concerns and solutions, and more.
For his part, D'Onofrio touched on progress in data collection, Amazon's presence at NRF and what it means moving forward, consumer technology's continued intertwining with retail, and other big-picture drivers of the retail industry as a new decade gets underway.
Bringing thought leadership to your morning routine, MarketScale Mornings will keep you informed with industry experts on the latest trends, events and news in B2B.
For the latest thought leadership, news and event coverage across B2B, be sure to check out our industry pages.
Latest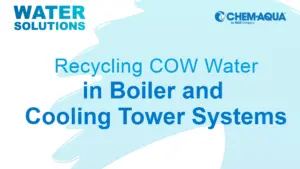 December 7, 2023
For the latest episode of ChemAqua's Water Solutions podcast, the focus was on an innovative approach to water conservation in the dairy industry. The show examined the potential of reusing Condensate of Whey (COW) water, a byproduct of dairy processing, and highlighted some of its economic and environmental benefits. Hosted by Dani Waddell, the informative […]
Read More