Plan B Revisited – Time and the Life of Your Dreams
Roughly a year ago, I published a personal Plan B blog titled "Personal Branding and Retiring Early on Your Own Terms". As I stated in that post, "continuous learning" opened new possibilities that were calling to be executed.
The objectives that I had set out for my new career included:
Working with a few select private equity firms in developing growth plans for their portfolio companies either through consulting or board positions.
Continue to public speak on the "Disruptive Future of Retail".
Monetize my personal website www.tonydonofrio.com.
Continue to write about technology and leadership, including publishing a couple books.
In one word, the last 12+ months have been transformational.
What are your passions?
The past year has reaffirmed that my passions are meaningful engagements with leading retailers, building value for targeted companies, social media leadership, and exploring the Silicon Valley start-up culture.
From the new Plan B perspective, the continued conversations with retailers have been inspirational. I am humbled and appreciative by the quality of time spent together exploring technology journeys and getting their assessments of new solution concepts. Several of the retailers were also kind enough to let me publish selected innovation insights.
This past week had the pleasure of attending my second startup class with the Alchemist Accelerator in San Francisco. Out of 300 applications, 25 companies were accepted into the new class. Disruptive technology retail ideas were presented from companies with roots in USA, Turkey, Russia, and Czech Republic. By the end of this week, I am looking forward to selecting the company that I will coach for the next six months.
Success Requires Focus and Execution
The Plan B journey could have taken many different roads. Intentionally, I narrowed the technology focus to just three: GPS inside stores, face recognition, and computer vision (artificial intelligence applied to video).
Connecting with LLR Partners, a private equity firm based in Philadelphia that focuses on technology and services, enabled me to partner with 3SI Security by joining their Board of Directors. 3SI is a world leader in banking / retail GPS solutions and, to date, their technology has led to 14,000+ criminal apprehensions and $100+ million in recovered cash and assets.
In my view, GPS inside retail stores is just getting started and substantial value possibilities are ahead in both deterring crime, and more importantly, in protecting employees and consumers.
Todd Leggett, CEO at 3SI, said "Tony's vast experience in the retail channel helps our business every day. He has facilitated introductions with leading retailers and his insight into the technology solutions retailers need has strengthened our product development. The contributions Tony brings as a board member directly align with and support 3SI's #saferworld mission."
Recently joined the Loss Prevention Research Council (LPRC) as an adviser on ideation of future technologies. Several other boards assignments are either currently private or are in the works to be announced in the future.
Continuously Building Value
The previous corporate experience was invaluable in establishing baseline global credibility. As described in the first Plan B blog, exponentially, my professional value increased by creating and through writing nurturing a personal brand.
The response to the blogs in the last 12+ months has been very gratifying. Subjects explored included disruptive retail industry analysis, new technologies, unique retailer solutions deployments, and the stores of the future.
Blog posts are currently appearing on seven different publishing platforms, including my personal website, Linked-In, The Digital Transformation People, D&D Daily, Thinkers360, Loss Prevention Magazine, and the latest Rethink Retail. Multiple podcasts can be also heard on Market Scale Retail and Rethink Retail.
The social media content has grown the Linked-In audience to 163,000+ followers. Leadership accolades have continued including perpetually being named a Top 100 Global Retail Industry Influencer.
Time Can be a Great Teacher, but It's Not your Friend
The key lesson learned from the past year is that I waited too long to execute Plan B. A technologically interconnected world means that endless possibilities are available to add value to your professional and personal experiences.
There is no perfect formula for transformation. Key is experimentation and adjusting to your audience direction. In the past year, the personal website has evolved to include a press page and greater focus on video thought leadership. Because of so many requests for private distribution of new blogs, a newsletter has been added (sign up on www.tonydonofrio.com).
While maintaining the social media leadership, primary focus has been on growing targeted companies. The unfortunate outcomes are that travel has increased and multiple new opportunities are on hold.
Taking a backseat is public speaking (although two sessions are coming up in the fall) and publishing three planned books (two have been outlined). Have also turned down multiple offers to monetize my personal website to maintain pristineness of messaging.
In a few weeks, will revisit Europe for the second time this year. Scheduled for this trip is substantial "reflective downtime". Dare I say it, I need a Plan B for my Plan B.
Always ensure you have a Plan B; build it around your passions; remember that success requires focus and execution; you must continuously build incremental value; and above all DO NOT take too long to live the life of your dreams.
For additional retail, technology, and leadership information visit www.tonydonofrio.com
Latest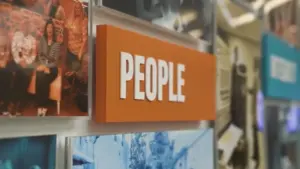 November 29, 2023
At IC System, the language of empathy speaks louder than the transactions of debt collection. In a compelling video feature, IC System's dedicated team casts a spotlight on their unique approach—combining heartfelt empathy with innovative solutions to navigate the often challenging landscape of financial obligations. IC System champions a path of compassion, delving deep […]
Read More