The Private-Label Grocery Market

In 2021, overall private-label brand dollar share grew 1% and hit a record $199 billion in all U.S. retail channels. Phillip Russo, Founder of Global Retail Brands Magazine, tracks the trends in the private-label market. He spoke with Christine Russo, the host of What Just Happened, on the factors leading to the growth of private-label brands in the grocery market.
Private-label brands are on the rise in the grocery market, and it's not simply inflation and rising costs driving private labels. 55% of consumers say they buy private labels because they are less expensive. Still, quality, taste, sustainability, health, and well- being are also driving purchases. According to Russo, private labels are growing regardless of global macroeconomic factors.
Why are private-label brands doing so well?
"One of the most important aspects of a retailer using a private label is that the margins are considerably higher," Russo said. "The flip side is the volume may not be as high. So, it's really a question of what the retailer is looking to accomplish. But I would say the chief reason why it's important to retailers is that it allows them to reach their customers with the right product following whatever trend may be important sooner than the national brand."
Russo and Russo discuss several critical issues in private-label grocery…
● Examples of crucial grocery retailer private-label brands that are critical to the growth and success of the business
● The businesses that supply global grocery private-label brands
● How independent products get to market with larger grocery retailers
"Retailers are constantly looking for what's new," Russo said. "I mean, let's face it; consumers can get bored quickly, and there's nothing that moves things better than new innovation, following trends, and the little companies tend to bring this to market."
Phillip Russo's involvement in media and retail brands is a thirty-year journey, working for Miller Freeman, Dwell Magazine, and Private Label Magazine. He is the owner, publisher, and editor of Global Retail Brands Magazine, founded in 2012. Global Retail Brands delivers content via print, digital, and social outlets. It promotes best practices in all retail channels that emphasize private labels.
Latest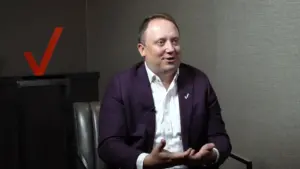 December 1, 2023
For a special episode of The Verizon Partner Network the focus was on the considerable role of partnerships in the Verizon Partner Program and the leaders shared their perspectives on the initiative. Their conversation brought about a lot of thought-providing context on the evolving telecommunications landscape. In today's era, collaboration and integration are key to […]
Read More