Who Does Walmart's 'Made in America' Plan Benefit?
Walmart has made an additional $350-billion pledge to its Made in America pledge, promising to spend that amount on items made, grown or assembled in the United States over the next decade. The company estimates that the move will generate more than 750,000 new U.S. jobs – but will it really be such a resounding success? And will Walmart, which has come under fire in the past for falling short of similar commitments, follow through?
On this episode of MarketScale TV, host and Voice of B2B Daniel Litwin was joined by Professor Willy Shih, the Robert and Jane Cizik Professor of Management Practice in Business Administration at Harvard Business School, to try and answer those lingering questions.
"I think the intent is good," Harvard's Willy Shih on Walmart's 'Made in America' initiative
"I think the intent is good," Shih said. "The intent is to stimulate American manufacturing and, more specifically, American jobs. … I think it is challenging. Walmart has committed to this in the past."
In particular, Shih pointed to potential difficulties in upholding the retailer's end of the bargain outside of food products. As the largest grocer in the U.S., that part isn't particularly challenging – it's the company's commitment to other goods, like plastics and textiles, that could falter over time.
Part of the problem also comes in the form of the manufacturing footprints of those industries in the U.S., to begin with – textiles moved overseas long ago, so is there a large enough domestic industry left to invest in? That remains to be seen.
—
Latest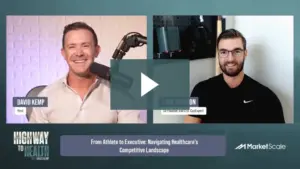 September 28, 2023
Navigating healthcare's competitive landscape requires innovative solutions addressing care quality and affordability. CapExpert is a game-changer in outpatient healthcare. It enhances asset management, ensuring the best care for patients. Luke Johnson, Co-Founder and CEO of CapExpert, spoke with Highway to Health's David Kemp on how CapExpert enhances asset management, bridging visibility gaps and streamlining […]
Read More