'Chromatin' Alteration Technique Has Shown To Destroy Cancer Cells
The race to cure cancer is an ongoing battle. New research may be showing positive signs for it's eradication. Researchers with Northwestern University in Illinois may have found a way to kill cancer cells.
Follow us on Twitter @ScienceTodayNow for daily updates!
Latest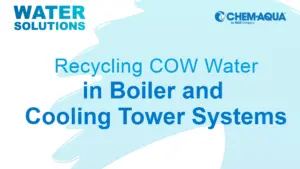 December 7, 2023
For the latest episode of ChemAqua's Water Solutions podcast, the focus was on an innovative approach to water conservation in the dairy industry. The show examined the potential of reusing Condensate of Whey (COW) water, a byproduct of dairy processing, and highlighted some of its economic and environmental benefits. Hosted by Dani Waddell, the informative […]
Read More