DEERLAND TO PRESENT INITIAL RESULTS FROM CLINICAL TRIAL ON DE111® PROBIOTIC AT THE ISSN SPORTS NUTRITION CONFERENCE
Deerland will share results from their latest clinical study at the International Society of Sports Nutrition (ISSN) 15th Annual Conference and Expo, which is held from June 7 to 9, 2018 in Clearwater Beach, FL. Dr. Jeremy R. Townsend of Lipscomb University in Nashville, TN will present preliminary data on Deerland's exclusive strain of Bacillus subtilis DE111 titled "The Effect of Probiotic Supplementation on Markers of Immune and Endocrine Status in Division I Baseball Players."
The purpose of the investigation was to study the effects of probiotic supplementation on potential immune and hormonal markers of overtraining and overreaching in team sport athletes. The double blind, placebo-controlled, randomized study involved 25 Division I male baseball athletes throughout their 12-week offseason training program. The results of this investigation showed TNF-α concentrations were significantly lower in the DE111 group. A trend for lower cortisol in the DE111 group was also observed compared to the placebo. These findings indicate that DE111 probiotic supplementation may reduce systemic low-grade inflammation.
ISSN conference participants can learn more about clinical studies like this one during the poster presentations from 12 to 2 pm on Saturday, June 9th. Learn more about Deerland's product innovation at deerlandenzymes.com/products/.
About Deerland Enzymes and Probiotics
Deerland Enzymes & Probiotics, based in Kennesaw, Ga., specializes in customized enzyme and probiotic-based formulations, collaborating with customers to develop innovative and often proprietary solutions. In addition to customized formulations, the company offers a line of university and clinically studied branded products. Deerland provides regulatory support and also performs specialty contract manufacturing services, including bulk blends, liquids, hard shell capsules, and tablets; as well as bottling and labeling. To contact Deerland Enzymes & Probiotics, call 800.697.8179 or email info@DeerlandEnzymes.com.
About DE111® 
DE111 is a genome sequenced and clinically tested strain of Bacillus subtilis, a probiotic spore that supports digestive and immune health. The genome sequencing confirmed the strain contained no plasmids, antibiotic resistant or deleterious genes; the human clinical studies showed the strain's ability to control microbial populations, aid in digestion and maintain general health. DE111 has the ability to form spores that protect the microbes from harsh conditions until they enter an environment ripe for germination, such as the GI tract. Because of this spore-forming ability, DE111 remains viable under a wide temperature and pH range, making it ideal for use in supplements as well as food and beverages.
Read more at deerlandenzymes.com
Latest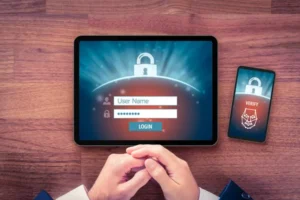 October 3, 2022
KEY POINTS: KEY POINTS: Attacks exploiting multifactor authentication are on the rise. Using MFA fatigue, attackers successfully breached Uber and Okta. Security measures like
Read more