Escalier Biosciences Scores $19 Million in Funding Supporting Therapies for Psoriasis and Other Autoimmune Diseases
Escalier Biosciences and its dermatologic and autoimmune targets received a $19 million series B round funding from European Venture Capital firms Forbion, New Science Ventures and BioGeneration.
"Escalier's team has an impressive track record of developing novel compounds targeting diseases with significant unmet medical need," stated Marco Boorsma, general partner at Forbion who will join Escalier's board for financing. "We are excited to participate in this financing with New Science Ventures and BioGeneration Ventures and in supporting Escalier's efforts to develop best-in-class drugs for the treatment of psoriasis and other autoimmune diseases."
The nuclear hormone receptor RORγt has emerged as the master regulator of Th17 cell differentiation and the production of pro-inflammatory cytokines. The funding will be used to create small molecule inhibitors of RORγt to lower the production of IL-17 in immune cells. Escalier is also developing both topical and oral RORγt drug candidates for psoriasis, and looks to begin clinicals with its topical compound in 2018.[1]
"RORγt is a validated target for psoriasis and other autoimmune disorders and our drug candidates have the potential to provide the desired efficacy and safety in psoriasis patients that is currently unavailable with other topical or oral drugs," said Raju Mohan, Ph.D., Chief Executive Officer of Escalier. "We are incredibly fortunate to have such a supportive syndicate of investors that share our passion in developing novel therapies for challenging targets such as RORγt."
[1]https://www.prnewswire.com/news-releases/escalier-biosciences-raises-19-million-to-develop-its-topical-and-systemic-rort-therapies-for-psoriasis-and-other-autoimmune-diseases-300613033.html
Latest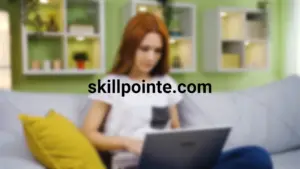 November 30, 2023
Adopting an entrepreneurial mindset is increasingly essential in today's diverse professional world. This approach, emphasizing resilience and innovation, is applicable in various careers, encouraging individuals to see opportunities in challenges and to think beyond conventional methods. SkillPointe recognizes the importance of aligning this entrepreneurial spirit with career aspirations. The organization assists individuals in transforming […]
Read More