Mirroring the Blue Eel: Non-living Systems Manifest Living Neural Behaviors
Exciting new U.S. Army-funded research inspired by the naturally elegant motion of the swimming blue eel has the potential to answer questions regarding the discrepancy between the movement in living versus non-living systems. These answers can lead to the creation of synthetic materials that simulate natural ones.
Examining the possibilities, a research team lead by Professor of Physics Dr. Seth Fraden of Brandeis University studied how a particular neural network present in the eel produces waves of chemical pulses that propagate down the eel's spine to rhythmically drive swimming muscles.
In an effort to mimic the eel's natural neural processes, the team first built a control device that produced the same neural patterns but runs on chemical power as opposed to the hallmark electrical power of hard robotic technology.
After a breakthrough realization that the same CPG dynamics could be simulated on a non-biological platform using the Belousov-Zhabotinsky reaction, a well-known process in the scientific community, they developed techniques to fabricate a diversity of life-like patterns in non-living soft materials. Their chemical configuration eventually created patterns exactly like those of the blue eel.
Fraden's team objective is to take this new technology and extend it so artificial material can mimic neural tissue as well as neuromuscular tissue.
A valuable resource, the Army Research Office (ARO) funds research to find technological discoveries in extramural organizations, educational institutions, nonprofit organizations and private industry that may make future American Soldiers stronger and safer.
Read more here
Latest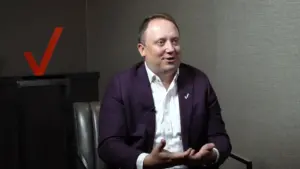 December 1, 2023
For a special episode of The Verizon Partner Network the focus was on the considerable role of partnerships in the Verizon Partner Program and the leaders shared their perspectives on the initiative. Their conversation brought about a lot of thought-providing context on the evolving telecommunications landscape. In today's era, collaboration and integration are key to […]
Read More