Watch: Improving Photosynthesis to Improve Crop Yields
Beck's Hybrids has announced a partnership with ag biotech company Benson Hill Biosystems. They will be working to improve photosynthesis in corn. Yield10 Bioscience has also announced a partnership with Monsanto to improve photosynthesis in soybeans. Both partnerships will attempt to improve carbon fixing in each of their target organism.
That means the plants will absorb more carbon during photosynthesis. The result is higher crop yields—perhaps up to 10% greater yields. And with more efficient carbon-fixing, these crops will also do their part to reduce carbon dioxide levels. Fighting global warming: a happy side effect of improving crop yields with biotech.
Latest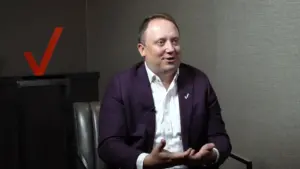 December 1, 2023
For a special episode of The Verizon Partner Network the focus was on the considerable role of partnerships in the Verizon Partner Program and the leaders shared their perspectives on the initiative. Their conversation brought about a lot of thought-providing context on the evolving telecommunications landscape. In today's era, collaboration and integration are key to […]
Read More