What to Check Out at the AAAS Annual Meeting in Washington, D.C.
The American Association for the Advancement of Science (AAAS) is hosting its annual meeting to offer more than 120 scientific sessions to grow awareness about different specialized fields. The meeting will be taking place on Feb. 14-17 in Washington, D.C.
This year's theme is Science Transcending Boundaries. Ideologies and solutions will be pushed as different interdisciplinary scientific sessions will come together for in-depth discussions.
AAAS President and Foreign Secretary of the National Academy of Medicine, Margaret Hamburg, writes, "While acknowledging that some boundaries are useful and necessary, the meeting theme considers how research can be applied to problematic separations in the world, and how unhelpful boundaries within science are being addressed."
Last year's event was hosted in Austin, Texas with the theme – Advancing Science: Discovery to Application. Some highlights included NASA's discussion "On the Road to a Billion Planets", a detailed discussion on applying AI to water conservation solutions, and the European commission panel addressing Switzerland's research landscape.
This year, attendees can expect to learn insight into new developing technologies. The three main plenaries include "Responding Faster and Smarter to New Problems", "Fundamental Research at CERN and International Collaboration" and "Science Activation: How do we get our science used by those in power?"
Major keynote speakers include: Michinari Hamaguchi with Japan Science & Technology Agency, Sir Mark Walport from U.K. Research and Innovation, and Lucy Jones, the Founder and Chief Scientist for the Dr. Jones Center for Science and Society.
Students enrolled in an undergraduate or graduate program can apply for the Student E-Poster Competition. The posters will be displayed in the Expo Hall. Competition categories are: Brain and Behavior, Cellular and Molecular Biology, Developmental Biology, Physiology, Education, Math, Public Health, Science in Society and Engineering.
Attendees are encouraged to bring their families, as AAAS will be hosting a family science exhibition. Children will get the opportunity to engage with scientists and spark their interest in STEM. Some of the exhibitors for family expo hall include: "What bear hair can tell us about how black bears live among human development" and how to "Apply Science to help those who are blind." AAAS is committed to making the Annual Meetings an inclusive space for sharing ideas and knowledge, so there will be an immense variety of discussions.
Those who are AAAS members can purchase discounted tickets online. Those who are a scientist, engineer, teacher, or science advocate, can join AAAS to be become more immersed in the field of science. For more information regarding tickets and reservations, visit: https://www.aaas.org/programs/annual-meeting
For the latest news, videos, and podcasts in the Science Industry, be sure to subscribe to our industry publication.
Follow us on social media for the latest updates in B2B!
Twitter – twitter.com/ScienceMKSL
Facebook – facebook.com/marketscale
LinkedIn – linkedin.com/company/marketscale
Latest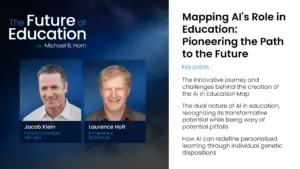 October 2, 2023
Mapping AI's role in education should be a critical step in bringing together innovative technology-based solutions with the expertise of human educators. With rapid advancements in artificial intelligence and an increased reliance on technology-driven educational solutions, the education landscape is on the brink of a significant transformation. AI promises highly personalized learning experiences, efficient administrative […]
Read More